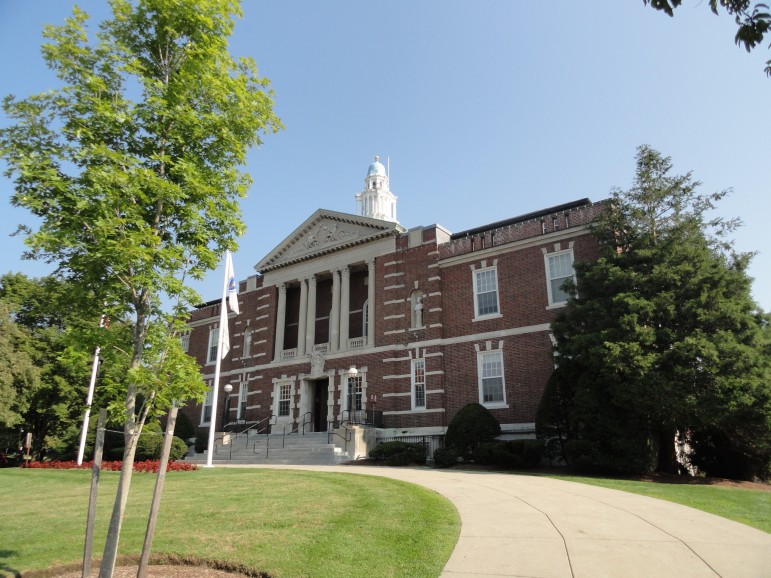 After hearing from residents about not being informed about key meetings about development projects in Watertown, the City Council will discuss ways to improve communications with neighbors of such projects. The City will also work on creating a rodent control plan, and the City Manager will be filling three key positions.
On Tuesday, City Council President Mark Sideris said that he heard from residents who were frustrated that they did not know about the proposed project at 148 Waltham St.
"We it comes to development we put in place the requirement for community meetings, but one thing that came out, particularly with the Sterritt Lumber site — and I thank Councilor (Emily) Izzo for her efforts — but we don't have a process with notifying neighbors when a hearing is coming up," Sideris said. "We do notify the immediate abutters, but we can do a better job. I spoke with the Manager (George Proakis) who may have thoughts."
Sideris said the issue of notification of residents about projects in their neighborhood will be discussed by the Council's Committee on Economic Development & Planning.
Rodent Control Plan
Another issue that residents have expressed concern about is the increased numbers of rodents in town.
"We are all being contacted by people about rodent issues," Sideris said. "I had a long conversation with (Health Director) Larry Ramdin."
The Council approved a referral to the Council's Committee on Humans Services to discuss the creation of a citywide rodent control plan.
The dates have not yet been set for the discussion of either issue.
Hiring Department Heads
City Manager George Proakis updated the City Council on the process of filling vacant department head positions: Police Chief, Fire Chief, and Director of Senior Services.
Proakis noted that changes to Watertown's City Charter call for him to consult with the City Council when hiring department heads. He said he will get feedback from the Councilors about the positions as he hires the new department heads.
With the Police and Fire chiefs, the City will use the Civil Service hiring process. Proakis said he will be hiring a consultant to assist with the process. With both positions, candidates will go through an assessment center, in which they react to real-world scenarios.
For the Director of Senior Center, who will also oversee the Senior Center, Proakis said that the City put out a job posting in April. He plans to repost the position. He said he will keep the candidates who submitted applications in April, and hopes to "build the pool" with the second posting.
Trash & Recycling, Elections Policies
The Committee on Public Works will discuss trash and recycling rules, and the inflow and infiltration fees at a meeting on Monday, Oct. 3 at 6 p.m. in the Council Chamber in City Hall, 149 Main St.
The Committee on State, Federal & Regional Government will discuss Watertown's election processes and procedures on Thursday, Oct. 6 at 5:30 p.m in the Third Floor Conference Room in City Hall. Join by link by clicking here.