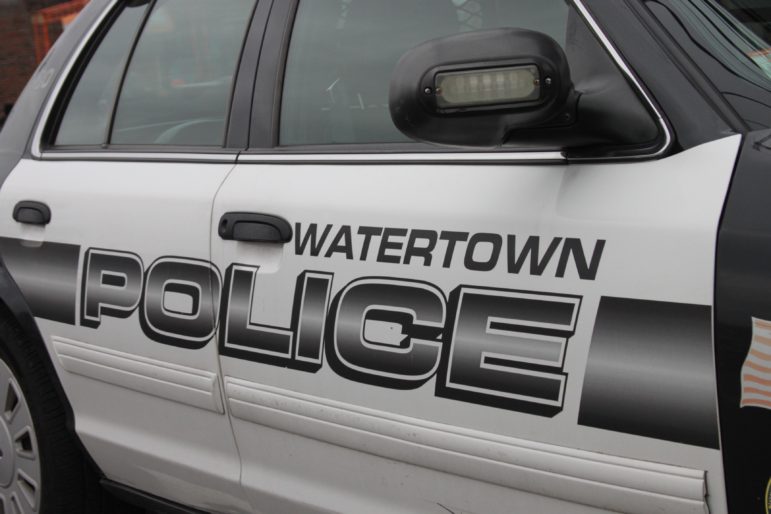 The following information was provided by the Watertown Police Department.
Arrests
None
Incidents
Sept. 19, 12:03 p.m.: A package went missing from an apartment building on Pleasant Street. The resident ordered a Secret Labs gaming chair for $700. He was notified by FedEx that it was delivered on Sept. 18, but when he went to the mail room two hours later it was gone.
Sept. 19, 3:05 p.m.: Eastern Bank reported a case of a fraudulent account being opened in the Watertown branch. On Sept. 16, a man came in to open an account and deposited $25. When he was asked for ID he presented a Rhode Island driver's license. After the man left, the bank manager was notified by bank security that the man's ID was fake, and the man had used the ID to open accounts at numerous banks. Later that day, the bank discovered the man attempted to deposit a check into his account at a different location. It did not go through because the bank had closed the account. The man came into the Watertown branch to find out why his account had been closed and employees called Police. When the man saw officers approaching he fled, but was stopped outside the bank. The man's real identity was determined, and the 33-year-old Boston man was summoned to Waltham District Court on one count of forgery of a document and one count of identity fraud.
Sept. 20, 5:48 p.m.: A Watertown resident parked his vehicle at GymIt at about 9:15 a.m. When he returned he saw that the vehicle had been rummaged through and a portable GPS unit valued at $600 was gone. He believes the vehicle was locked. There were no signs of forced entry.
Sept. 21, 7:32 p.m.: Four packages were delivered to a Watertown home, and when the resident checked the tracking he saw that the name on the package was "Yul Be Sorry." The packages arrived at 3 p.m. that day, and inside were rapid COVID-19 tests. Police contacted the USPS Postal Police and gave them the tracking numbers, which showed it went through the Boston sorting facility on Sept. 20. They said the type of incident is common, and it appears that it may have been a scam.
Sept. 23, 3:05 p.m.: A man went into Best Buy, took several electronic items and left without paying. He took two pairs of headphones, valued at $400 each, a Bose portable home speaker valued at $400, a wifi router valued at $300, and a Square point-of-sale terminal valued at $300. The suspect is described as a Black male wearing a blue-grey hoodie.
Sept. 23, 7:44 p.m.: A Lincoln Town Car went missing from a home on Elm Street. The 2009 vehicle was last seen on Sept. 21 at 2 p.m. It was parked in a lot shared by a commercial building whose tenants include the School of Rock. The owner said the vehicle had been left unlocked and a spare key may have been left in the center console.
Sept. 24, 1:54 a.m.: Officers patrolling in Arsenal Park spotted some graffiti on the children's play structure. Someone wrote the same word multiple times using black permanent marker. Also, a different word was written once using a white marker.