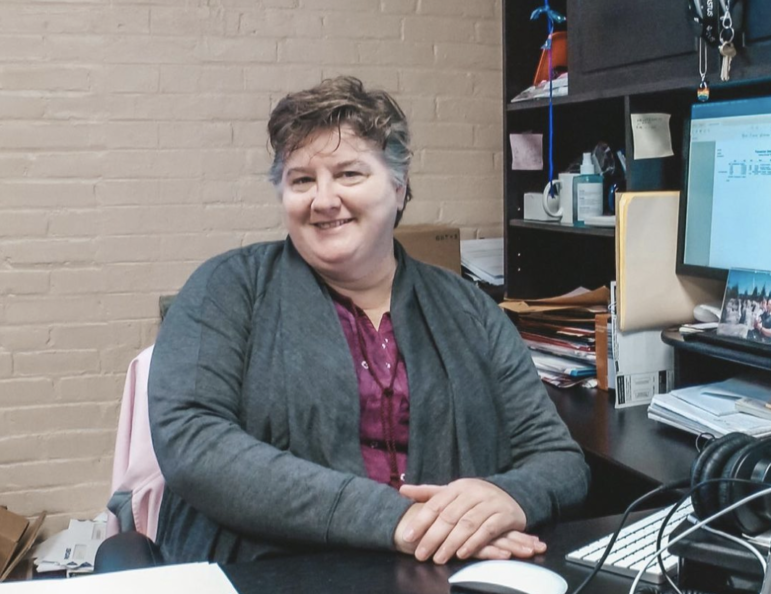 The City Council thanked former Watertown Cable Executive Director Helen Chatel for her work at the local cable access station, especially he role in helping Watertown's government keep holding meetings during the pandemic.
City Council President Mark Sideris personally thanked Chatel at the Sept. 29 meeting.
"Helen was extremely, extremely helpful, and helped us get through COVID and issues with the Zoom and I can't thank her enough for everything she has done to get us to the place where we are with technology and cable access," Sideris said.
On Sept. 29, they Council unanimously adopted a proclamation for Chatel, which was read by Councilor John Airasian, a former member of the Cable Access Board of Directors.
Before she left, Chatel wrote her own letter to the people of Watertown. Read it by clicking here.
The Council's proclamation reads:
PROCLAMATION HONORING HELEN CHATEL FOR HER SERVICE TO THE CITY OF WATERTOWN AT WCATV
WHEREAS: Helen Chatel has faithfully served as Executive Director of WCA-TV for nine and a half years, beginning January 13, 2013; she has worked diligently to provide quality Cable Access services to the City of Watertown; and
WHEREAS: In 2014, she negotiated a 10-year contract with Comcast enabling WCA-TV to establish capital projects that still continue to improve the experience for staff, volunteers; and
WHEREAS: Helen has had the fiber updated allowing for live broadcasting at City Hall, Victory Field, the Police Station, the High School gymnasium and auditorium, the Library, the Middle School, and the Ice Rink; and
WHEREAS: Helen enabled the upgrade to studio and control room equipment allowing for live graphics and instant replay, HD cameras, a new state of the art studio set, and a professional lighting grid for staff, students, and volunteers; and
WHEREAS: Helen created a strong working relationship with the schools, including donating equipment, offering scholarships, and providing internships with credit for high school students; and
WHEREAS: Helen has upgraded City Hall equipment by providing graphics indicating the agenda item being discussed; working with a third party to provide consistent closed captioning services; increasing programming allowing for greater transparency and community involvement; providing extra sports coverage including live broadcasts; and creating virtual staff and volunteer produced programs; and
WHEREAS: Helen's warm personality has helped to consistently foster an inclusive and
dedicated workforce that has serviced the City; and
WHEREAS: Helen labored tirelessly to establish a program that smoothly and effectively transitioned all government meetings to virtual in the midst of a pandemic giving the residents of Watertown continued access to the issues and information they rely on and then continuing with hybrid sessions providing increased citizen participation in local government.
NOW THEREFORE BE IT ORDAINED: That the City Council and the citizens of Watertown wish to express their deep gratitude to Ms. Helen Chatel for her help and dedication servicing this community and wish her well in her next endeavor.