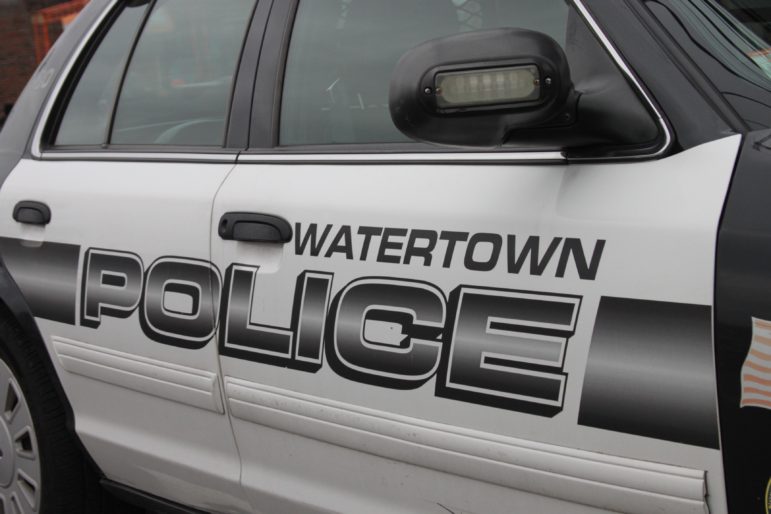 The following information was provided by the Watertown Police Department.
Arrests
None
Incidents
Sept. 26 11:14 a.m.: A woman reported a case of check fraud. On Sept. 18, she mailed a check to her bank for $57.21. She sent it from the post office in Watertown. On Sept. 22, she discovered that the amount on the check was changed to $9,300.21, and the "paid to" line was also altered. The woman reported the incident to her bank and the Post Office, both of which will investigate further.
Sept. 26, 11:15 p.m.: A man called police because he believed a car had been following him. He was heading toward Cambridge and was stopped at a red light on Mt. Auburn Street when a green hatchback pulled next to him. A man and a woman were in the car, and they began to yell at him and try to get his attention. The man could not understand what they were saying. He continued to drive and saw the car following so he turned left on a street. The hatchback followed. He got nervous and pulled into the parking lot of 7-Eleven and called 911. The hatchback drove past and headed toward Watertown Square on Mt. Auburn Street. No one was injured and no threats were made. The driver was described as a white male and the passenger was described as a white female with blond hair.
Sept. 27, 7:53 a.m.: A Watertown resident was searching for a loan online and found a company called Ace Cash Express. He called a phone number he found on the company's website and spoke to a man who said his name was Derrick Smith. Smith sent an email asking the resident to send the information from a $250 Target gift card to show proof of funds. The resident did so, but did not get approval for a loan. He tried to contact the man but did not receive any emails or calls. He realized it was a fraud and called the police.
Sept. 27, 7:02 p.m: A man locked his bike to the rack near Marshalls at Arsenal Yards at about 5:30 p.m. When he returned an hour later the bike was gone. It was a black Genesis mountain bike valued at $500.
Sept. 30, 7:30 p.m.: A resident of a two-family home on Evans Street came home from work at 7:15 p.m. and noticed the back door slightly ajar. She went to work at 8:30 a.m. and had left the door unlocked. She looked around her home and found some medication was missing, as well as some marijuana. Police investigated and determined that it did not appear to be a random break-in. Detectives are continuing to investigate.
Oct. 2, 9:20 p.m.: An electric scooter was taken from near Taffer's Tavern in Arsenal Yards. The owner said she arrived at about 5 p.m. and locked the Gotrax G4 electric scooter to the bike rack. When she returned at 9 p.m. the scooter and the lock were gone. The scooter was valued at $650.