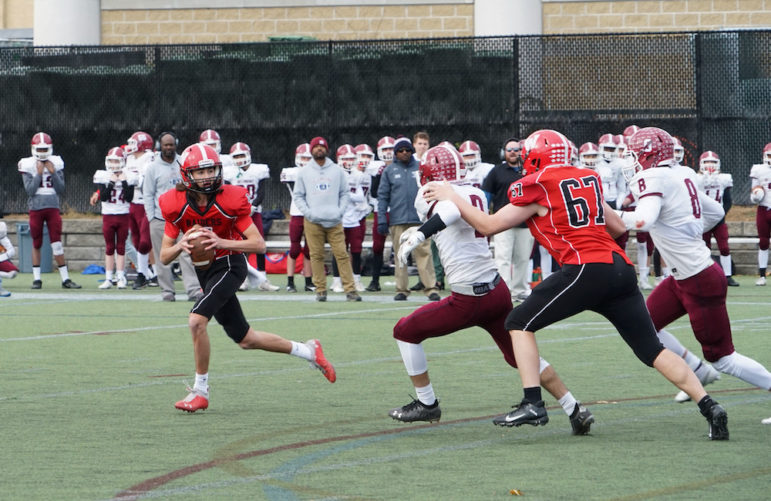 The Watertown High School football team will put its undefeated record on the line Friday when the Raiders host perennial Middlesex League power Stoneham.
Watertown hit the road last week and defeated Wilmington 40-20. The Boston Globe took notice of senior quarterback LJ Cacace. He was named a Player of the Week after running for touchdown and throwing for four more.
The 5-0 Raiders face 4-1 Stoneham at Victory Field at 7 p.m. on Friday. Watertown seeks to reverse the result of last year's game, which Stoneham won 21-0. The Raiders are ranked eighth in the MIAA Div. 5 Power Rankings (which are used to seed the state playoffs), while Stoneham is ranked second in the Div. 6 Power Rankings.
Field Hockey
Speaking of Power Rankings, Watertown's field hockey team sits on top of the MIAA Div. 3 Power Rankings. The team is also number one ranked in the Boston Globe's Top 20.
The Raiders defeated Melrose 7-0 on Wednesday to improve to 13-0 overall and 7-0 in the Middlesex League.
Watertown has only allowed one goal all season, in a 2-1 win over Andover, a Div. 1 powerhouse (and second ranked team in the Globe's poll). The Raiders have scored 78 goals of their own.