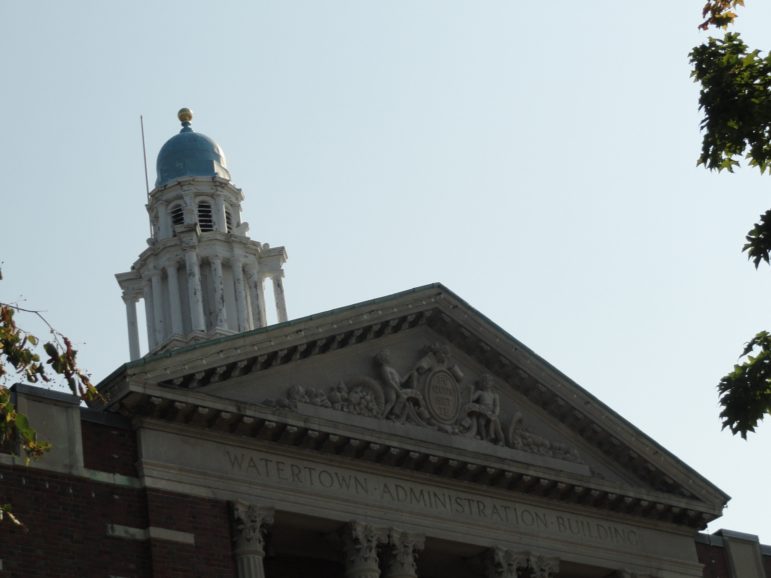 Despite every City Councilor personally supporting Massachusetts Ballot Question 1, known as the Fair Share Amendment, the Council narrowly approved a Resolution supporting passage of the ballot measure.
The Fair Share Amendment would increase tax on income over $1 million from 5 percent to 9 percent, which includes salary, as well as profits on real estate sales. The additional tax would be spent on education and transportation.
On Tuesday, Oct. 25, the Council approved the resolution by a vote of five in favor, two against (Emily Izzo and John Airasian), and two voted "present" (Mark Sideris and Lisa Feltner). See the resolution by clicking here.
Airasian said he would be voting for Question 1 on election day, but he said he believes it is outside the Council's jurisdiction because it deals with funding at the state level. He said he did not feel right advocating for the issue on behalf of Watertown's 35,000 residents.
Councilor John Gannon said he believes education and transportation are local issues, and he would like to see better service on the bus lines in Watertown, as well as the best educational opportunities for Watertown students, including vocational education and access to quality state colleges and universities.
Izzo said that the Council is not a partisan body and she does not believe it should be taking a stance on a partisan issue. She added that there are three other ballot questions that have impact on Watertown that the Council is not weighing in on.
Councilor Caroline Bays said she does not believe it was a partisan issues. The ballot question was proposed by a citizens group, and she added that she has heard from Republicans who support the measure and Democrats who oppose it.
Council President Sideris said he voted present, despite voting in support in his role as a School Committee member (the School Committee approved the resolution). Sideris said he believes the Council should have a higher bar for when it weighs in on an issue not directly to do with Watertown.
"As I stated on a recent resolution on unionizing staff at State House, I don't feel at the City Council level these are thing that the City Council should be weighing in on," Siders said.
Council Vice President Vincent Piccirilli said while he doesn't always support resolutions for issues at the state level, he supported this one because it is an issue covering areas for which the Council has advocated for more funding: education and transportation.
The state election will take place on Tuesday, Nov. 8, and early voting has already begun.