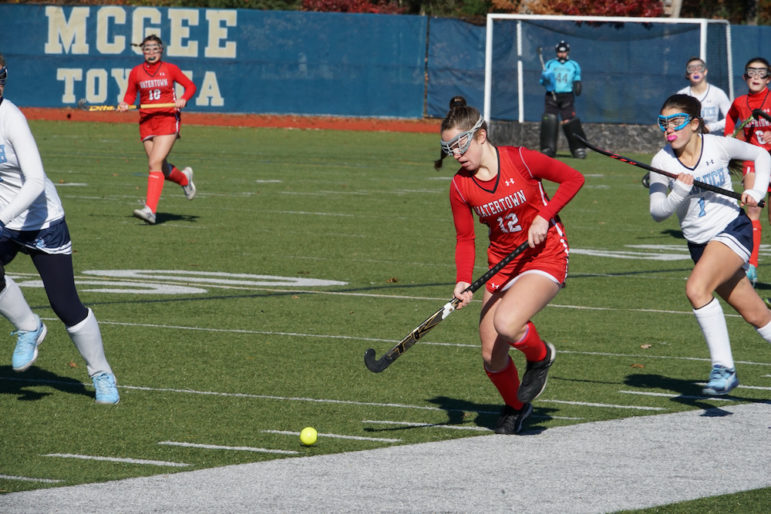 Watertown's title defense began with a decisive victory over Norwell in the first 2022 MIAA Div. 3 Field Hockey Tournament on Saturday.
The Raiders defeated the visitors 7-0 at Victory Field, with sisters Molly and Maggie Driscoll netting two goals apiece. Caroline Andrade added three assists for Watertown, according to the roundup by the Boston Globe.
Watertown improved to 18-0 and will host the Round of 16 game at 3:30 p.m. on Tuesday. The Raiders will take on 16th-seeded Ashland (8-8-3), which defeated Dennis-Yarmouth 3-2.