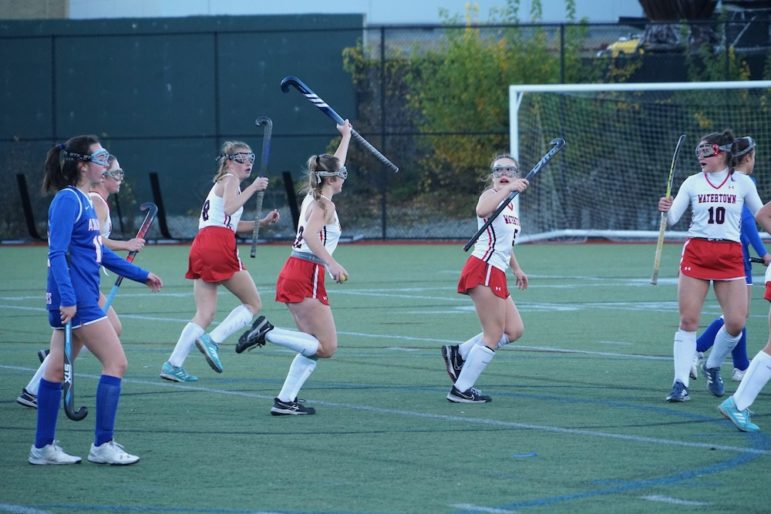 Ashland kept Watertown off the board for nearly all of the first quarter at Victory Field on Tuesday, but by the time the quarter ended the Raiders had all the lead they would need to win the MIAA Div. 3 Round of 16 field hockey game. The final score was 7-0.
The first goal game when junior Molly Driscoll got the ball on her stick just over midfield, raced down the side, dribbled in on the goalie, and scored the Raiders' first goal unassisted with 1:32 left in the first quarter. Then, Watertown earned a corner as the first period expired, and senior co-captain Lizzie Loftus scored on the untimed play off a pass from sophomore Caroline Andrade.
Sophomore Rachel Egan tipped in a shot from Loftus five minutes into the second quarter and the Raiders went into halftime with a 3-0 lead.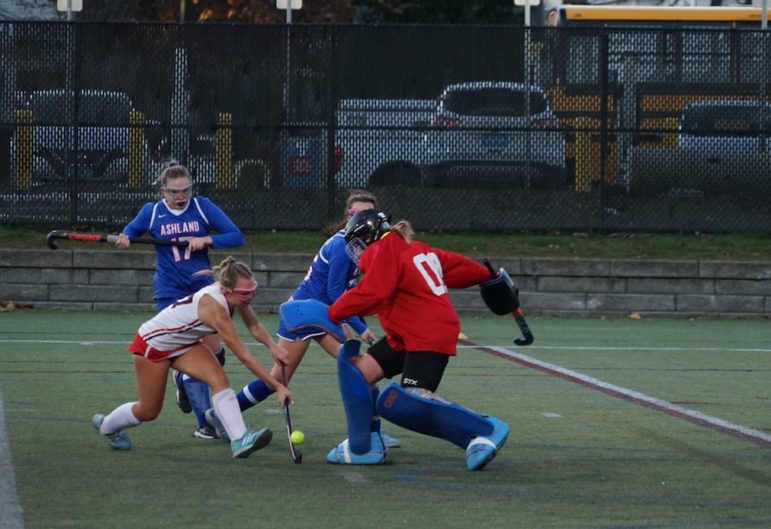 Andrade scored 1:44 into the third quarter on a pass from Driscoll. A minute later, Driscoll was awarded a penalty stroke after the goalie tripped her as she went in alone on net. She scored her second on the free shot.
Loftus tallied her second just over a minute later to make it 6-0. Andrade assisted on the goal. In the fourth quarter, Loftus completed her hat trick by scoring again on a corner pass from Andrade.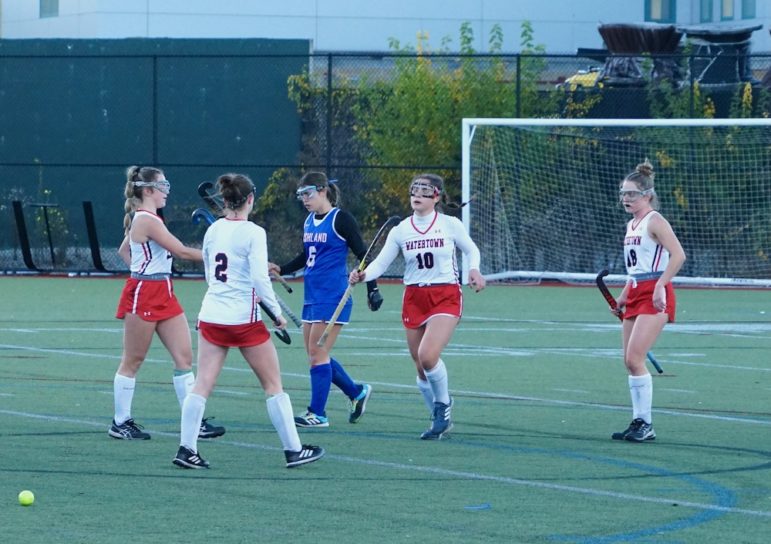 The score could have been higher, but Ashland's senior goalie Amelia Hebb stopped 14 shots. A couple other times defenders cleared the ball off the goal line.
Watertown, the top seed in Div. 3, improves to 19-0 and moves onto the Round of 8 against the winner of the game between eighth seed Oakmont (12-3-2) and ninth seed Triton (12-3-4), to be played on Wednesday.