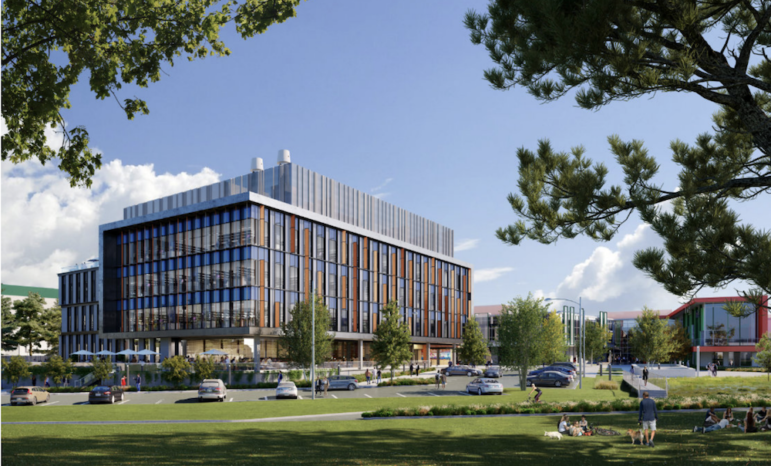 The Planning Board will consider two life science buildings proposed to go on existing biotech sites in Watertown when it meets on Wednesday, Nov. 16.
The first is at 490 Arsenal Way, where Columbia Massachusetts Arsenal Office Properties LLC seeks to build a 104,000 sq. ft. research and development lab/office building. The project is known as Linx II and is proposed to be four-stories and 68.5-feet tall, and would have a parking garage.
It would be built on the current surface parking for the Linx building, which was constructed on a former Verizon site, and backs onto Nichols Avenue.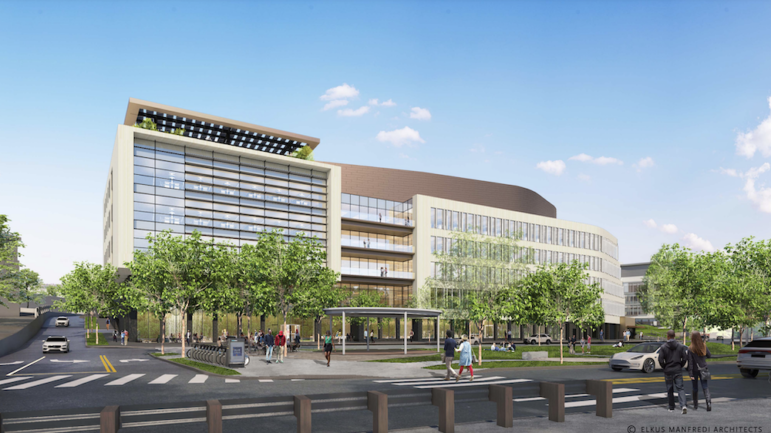 At 99 Water St., 51 Water Street LLC proposes to construct 224,000 sq. ft. research and development lab building. It would be four-stories and 55-feet tall with a penthouse for mechanical equipment, and would also have 430 lower-level parking spaces.
The project, located south of the Charles River, is the second phase of the development in which 66 Galen St. was the first phase.
The meeting will be held at 7 p.m. on Nov. 16 in City Hall, and the public can also participate on Zoom. Email comments to imarchesano@watertown-ma.gov prior to the meeting
Join the virtual meeting online here: https://watertown-ma.zoom.us/j/92709029148
Participate by phone in audio only at: (877) 853-5257 or (888) 475-4499 (Toll Free) and enter Meeting ID#: 92709029148
The meeting will be televised on Watertown Cable Access Television: RCN 13; Comcast 99 or on the web: http://vodwcatv.org/CablecastPublicSite/watch/3?channel=3