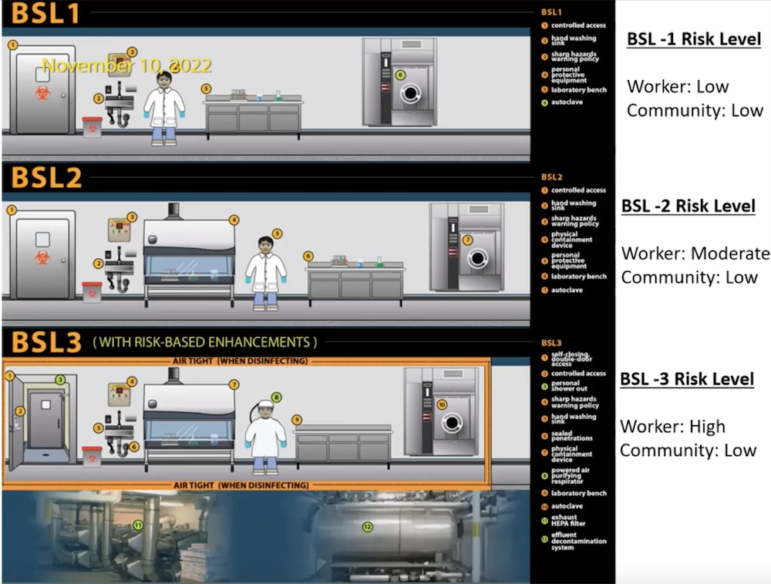 Watertown has more than 60 life science companies, and more on the way, and they must go through the Watertown BioSafety Committee before they can start operating. Last week, the City Council got an update on what the committee has been doing in its first 2.5 years.
The BioSafety Committee was formed as part of the Watertown Biotechnology Regulation, which was adopted by the Watertown Board of Health in 2019 and took effect in July 2020. Existing companies had to come before the BioSafety Committee within a year of the regulations taking effect, and new companies had to come before the committee. The first application came in November 202o.
The regulations were based on biosafety regulations from nearby communities, but are not exactly the same, said Brad Parsons, chair of the BioSafety Committee. He thanked Watertown resident and former BioSafety Committee member Heather McManus for playing a large part in creating the City's regulations.
"The regulations that the City adopted is based on very similar regulations of neighboring communities such as Cambridge, who are well versed in this, however there are some areas where we thought Cambridge was not tight enough on and we had our own regulations," Parsons said. "This is not a cut and paste for Watertown."
The regulations are also based on the National Institute of Health (NIH) guidelines for handling rDNA and sDNA molecules in research (rDNA are molecules constructed outside living cells by joining natural or synthetic DNA segments, sDNA are synthetic DNA segments).
There are four levels of life science labs, with BSL 1 being the lowest with low risk to workers or the public, and BSL 4 being extremely infectious diseases (such as ebola) which have high risk to workers and the public. Watertown does not allow BSL 4 (there are only three in the country), Parsons said, and while BSL 3 is allowed under regulations, Watertown does not have any such labs at this time.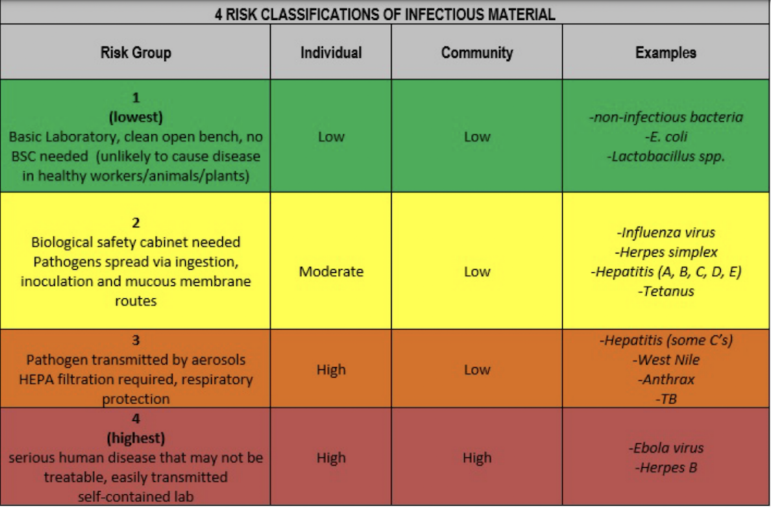 In the 2.5 years that the BioSafety Committee has existed it has reviewed 62 applications, including 24 existing companies and 36 new ones. They are of varying size, Parsons said.
"Some of these are very small. I think the perception is we have these big behemoth companies coming in," Parsons said. "One we had was two people fresh out of grad — from that to mid-level — not to say there won't be big pharma. We have no idea what is coming."
The average length of an application is 200 pages, not including diagrams, and the committee usually considers two to three applications each month, Parsons said. The BioSafety Committee reviews the application (including a pre-review when the application first comes in), holds the hearing, makes a recommendation to the Board of Health, which then votes on whether to approve the application. If approved, the Watertown Health Department then oversees compliance, does inspections, and does renewals.
The most common reason why an application is not recommended for approval the first time, Parsons said, is a lack of detail about what the company's research will include. Sometimes the committee requires changes to the design, or safety plans. Parson said.
"If they want to have hazardous waste taken out of building through an office because that is the quickest way — no, that's a terrible idea," Parsons said. "We are not going to do that." 
Another example is if a loading dock where all the materials used in the lab are delivered is easily accessed by outsiders.
If a BSL 3 lab was approved, the company would have to have annual independent inspections of the facility, Parsons said.
Permits would be required to be amended if a company approved at a lower BSL level wants to do research at a higher BSL level, he added.
The BioSafety Committee has issued 55 permits, and granted registrations to seven companies that do not require a permit. These include companies making lab equipment or medical devices, doing medical lab work such as drawing blood from patients, and companies manufacturing chemical reagents (non-biological substances that to be used in research).
Other forms of oversight of companies include the Fire Department's inspection of flammable materials. While members of the Fire Department go into buildings to do their flammable storage permit renewal, Parsons said the BioSafety Committee has not done on-site tours or inspections.
"I think it would be very interesting, and for some of us fun, to participate in some of that," he said.
Companies must also have an institutional biosafety committee which includes someone who either lives in Watertown, or a nearby communities (Newton, Waltham, Belmont, Allston/Brighton, or West Cambridge).
The Council asked about how regulations are updated. Parsons said one update was made about 8 months ago. Watertown Health Director Larry Ramdin said there is a process to "close the loopholes."
"If there are gaps, loopholes, (the BioSafety Committee) will make recommendations to the Board of Health," Ramdin said. "The Board of Health will hold a meeting, hear what the concerns are, and go through go the regulation process to change the regulations to fill gaps."
The Watertown BioSafety Committee meets the first Thursday of the month, and meetings are open to the public, and there is time for public comment, Parsons said.
See the BioSafety Committee's slide presentation given to the City Council by clicking here.