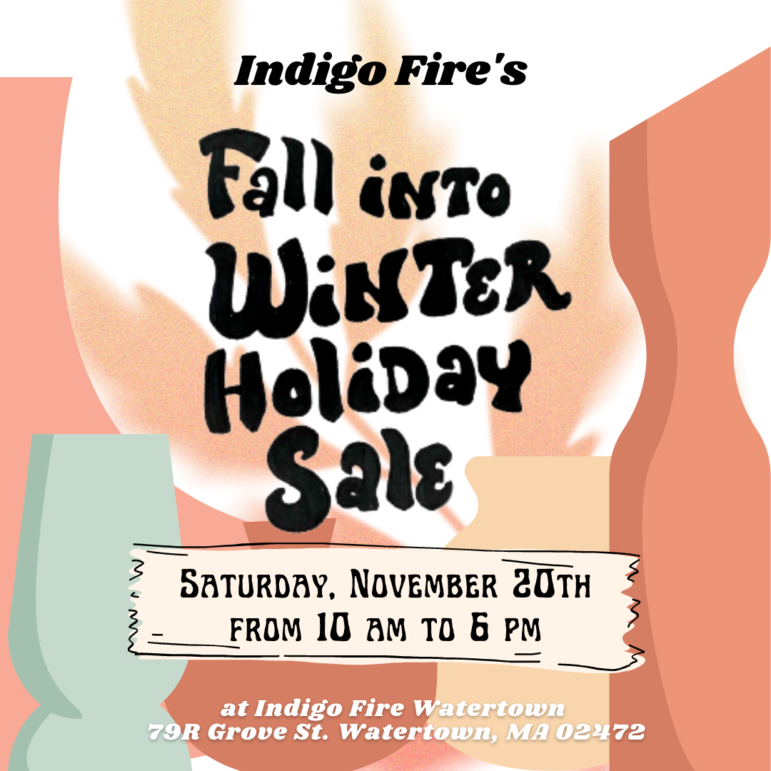 Watertown ceramic studio Indigo Fire will host the Fall into Winter Holiday Sale.
Indigo Fire Watertown will be hosting a pottery sale on Sunday, Nov. 20th from 10 a.m. – 6 p.m. at 79R Grove St., Watertown.
Forty potters, will be selling lots of pots and more. The event is open to the public and admission is free.