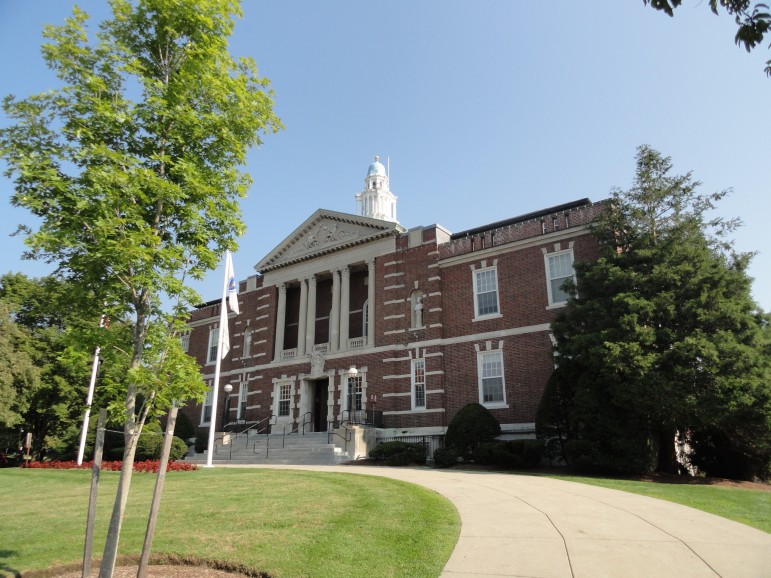 Watertown's Fiscal Year 2023 budget increased by $4.325 million when the City Council approved the budget amendment on Nov. 9. Most of the additional funds will go to help purchase the former Parker School or will go into the High School project stabilization fund.
City Manager George Proakis gave the details of the budget amendment for the fiscal year that ends on June 30, 2023.
The additional fund mostly come from accounts that came in higher than when the budget was approved last spring, Proakis said. The sources of the funds includes: $2.35 million in additional real estate and personal property taxes, $192,746 in additional State Aid, $150,000 in additional from hotel excise tax, and $400,000 in additional investment income.
In addition, the remaining $1.23 million left in the O'Neill Fund was put into the City budget. This money was given to the Watertown by the developers of the former U.S. Army Arsenal facility.
The money will be spent in several areas, Proakis said. The City will put $2 million into the acquisition of land fund to help purchase the former Parker School building to be used as City offices. In addition, $85,000 will go into Municipal Building Use study to figure out how best to utilize the Parker School.
Another $2 million will go into the stabilization fund for the construction of the new Watertown High School. Proakis said the money was put in that fund "with the hope that it will reduce the need to address any potential cost overruns and reduce total borrowing."
The organics and compost fund will get another $75,000 to clear the waiting list for Watertown residents who want to participate in curbside pickup of compostable materials, and also provide a buffer so there does not have to be a waiting list in the future.
The budget will include and additional $90,000 so the City can conduct a health and human services study.
An additional $45,419 will go into the school choice fund, and the amount spent on charter schools was down $30.
The remaining $29,611 will go into the City Council reserve.