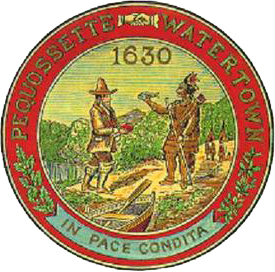 The annual Watertown property tax classification hearing and vote will be held by the City Council on Tuesday, Nov. 22, and taxes look likely to rise in Fiscal Year 2023.
City Assessor Earl Smith will present the Tax Classification during the meeting, which begins at 7 p.m. The presentation can be seen by clicking here.
The Watertown Board of Assessors recommends adopting the maximum shift from residential properties to CIP (commercial, industrial and personal) properties, which is 150 percent, according to the presentation. Also, the Board recommends that the Council provide a residential exemption of 33 percent, which would be three percentage points higher than Fiscal Year 2022.
The exemption is available to homeowners whose primary residence is in Watertown, and would provide a tax reduction of $3,614 no matter the assessed price of the home. Homes that do not get the exemption would have higher tax rates than if there was no exemption.
A 33 percent residential exemption would mean an increase in taxes on homes that get the residential exemption between 3 and 6 percent, and increases between $117 and $558 on the annual payments. Single family homes would have the highest percentage increase, with 6.06 percent, while condominiums would have the lowest percentage increase, 3.13 percent.
The assessed prices of Watertown properties increased in 2023. According to the presentation with condos and single family homes rising on average more than 7 percent, two-family homes rising on average by more than 5 percent, and three-family homes rising on average by more than 6 percent. The average assessment of all Watertown residential properties is $802,987, up nearly 6 percent from FY22's $757,802.
The meeting will be held in the Council Chamber in City Hall, 149 Main St., Watertown, and the public can participate remotely on Zoom. It will also be televised by Watertown Cable. See the agenda and find out how to participate remotely by clicking here.