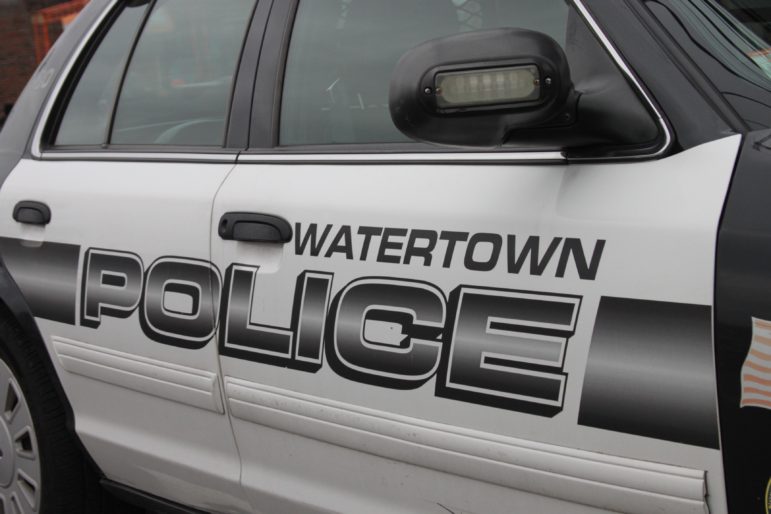 The following information was provided by the Watertown Police Department.
Arrests
None
Incidents
Nov. 14, 6:35 p.m.: A resident parked her car at Repton Place on Nov. 13 at 5 p.m. and when she returned the next morning at 7:45 a.m. she smelled a strong odor of marijuana inside. She does not smoke and didn't know anyone who would in her car. She didn't notice anything missing at first, but later in the day she couldn't locate her purse, which had been in the car. The purse contained $650 in cash, a medical insurance card, and two credit cards. She believes it occurred overnight, and there were no signs of forced entry.
Nov. 16, 8:49 p.m.: A Jensen Road resident reported a strange man on her back porch. At about 8:35 p.m. she observed an unknown male in a black hoody with white lettering standing on her porch in front of the sliding door. The man was looking inside the house. The woman was unsure of the man's race, but said he was 5-foot-8 to 5-foot-11 in height. The man left and she is not sure which direction he went. Officers searched the area but did not find anyone. The man never attempted to enter the home.
Nov. 18, 12:17 p.m.: A bicycle was taken from an apartment building on Pleasant Street. The bike was locked up at 11:45 p.m. on Nov. 16. It was locked with a chain and when the owner went to use the bike on Nov. 17 it was gone. The bike was a red Giant Talon 2 worth $800.
Nov. 18, 1:41 p.m.: The owner of a Watertown-based company reported issues with the company used to do payroll. Someone from the company tried to make withdrawals of $5,416 and $1,916, but both were blocked by the company's bank because they had not been authorized. Then a deposit of $1,198 was attempted, but was also denied. Two more withdrawals were attempted for $135 and $54, both of which were rejected. After all these transactions, the Watertown company received a notice of default from the payroll company for $5,416. The payroll company had been used by the Watertown company for some time, and it appears the payroll company may have been hacked. Both the Watertown company and the payroll company are working with the bank to resolve the issue.