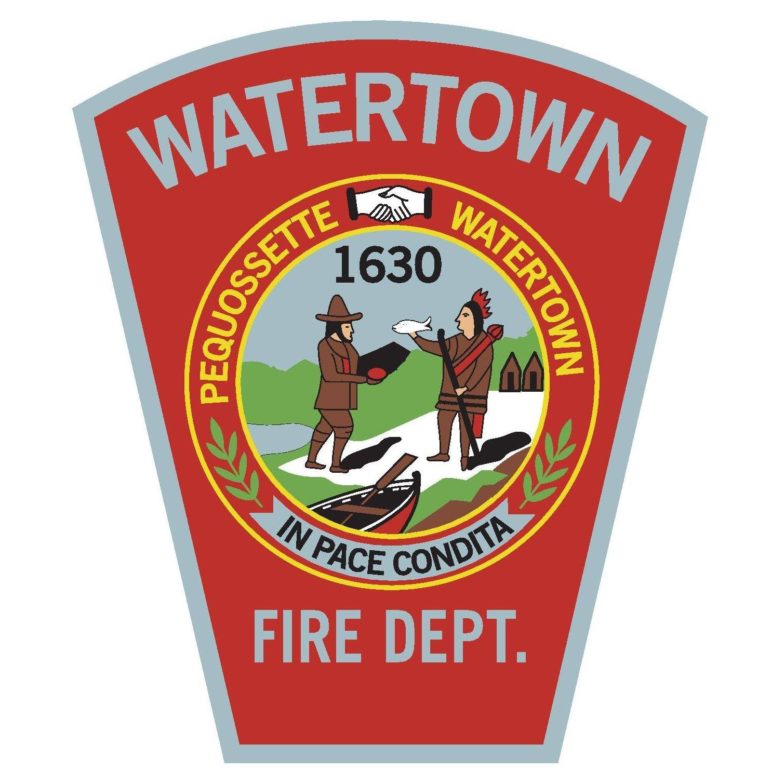 Minor damage was done to a Belmont Street home Tuesday by a fire that began in the chimney.
At about 7 a.m., the Watertown Fire Department received call for smoke coming from the attic of a single-family home, said Provisional Fire Chief Ryan Nicholson.
"Upon arrival fire companies found a smoke condition in the attic and on the second floor. Thermal imaging cameras were used to determine the heat source between the second and third floors," Nicholson said.
Watertown Fire Engines 3 and 1, Ladders 1 and 2, Medic 1, and C2 responded. Deputy Chief Daniel Tardif, the Incident Commander, ordered a "Working Fire" bringing Engine 2 to the scene, and mutual aid companies from Newton, Waltham, and Cambridge to cover the Watertown Fire stations, Nicholson said.
"The area was opened up and a smoldering fire was extinguished," Nicholson said.
No injuries were reported to firefighters or to members of the public.
"The residents were not displaced, but there was some damage confined to one area of the home," Nicholson said.
The cause was determined to be a malfunction of the chimney following a controlled fireplace fire.
"I applaud the members of Group 4, and those who responded from Belmont, for their swift action in controlling a fire that could have been much worse," Nicholson said.
He added that residents should have their chimney inspected and cleaned regularly, especially if the fireplace is being used with solid fuels.