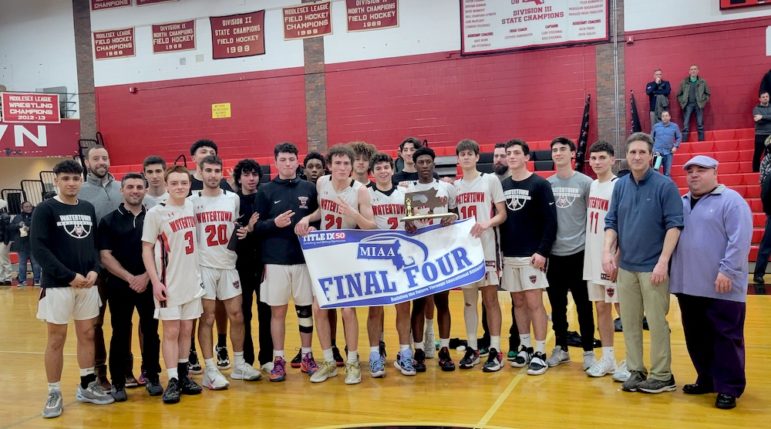 Both of Watertown High School's 2022-23 varsity basketball teams will be introduced on Raiders Hoop Night. Youth players are invited to take part in skill stations and games with varsity players and coaches.
Raiders Hoop Night will be held Saturday, Dec. 10, from 5:00-7:30 p.m. at the Watertown High School gym, 50 Columbia St.
Schedule
5:00-5:45 p.m.: Players meet with Watertown media.
5:45 p.m.: Introduce Cheerleaders
Introduce Boys Team
Introduce Girls Team
Boys and Girls Team on their respective sides run through some drills that they do regularly. Youth teams will be surrounding the court watching. Then both programs run a clinic for the kids 20-30 min.
6 p.m.: Fun Events (3 point contest, Hot shot contest, Point Guard obstacle course challenge, Team shooting contest and more.)
7-7:30 p.m.: Player autograph session