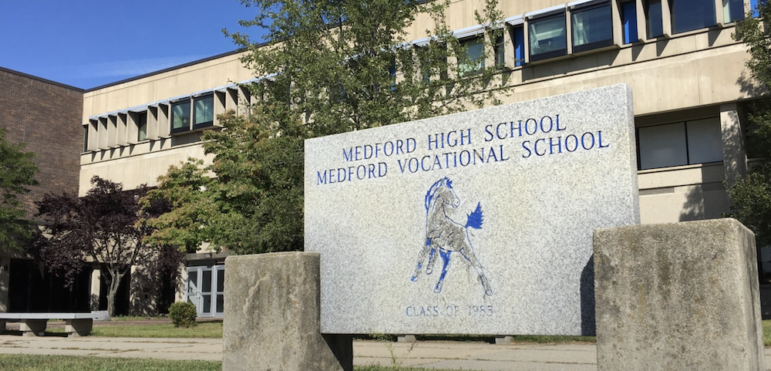 A committee looking at vocational education options for Watertown students recently created a set of draft recommendations, including that Watertown students apply to Medford's vocational program and to continue to examine whether the City should join the Minuteman Vocational High School district.
The Ad Hoc Career, Vocational, and Technical Education (CVTE) Committee has been meeting for months, and the chair, School Committee member David Stokes, presented the draft report to the School Committee on Dec. 5. The draft report, and the recommendations, will be discussed at the CVTE Committee meeting on Monday, Dec. 12.
The report looked at not just vocational schools (such as Minuteman), but also Chapter 74 Career and Technical Education (CTE) programs available in Watertown and nearby district.
The three recommendations in the draft report are:
1 – Watertown students interested in applying under the Non-resident Tuition process should apply to both Minuteman and Medford in order to expand their available CTE options.
2 – The Watertown Public Schools should execute a review process every Fall for the next 5 years:
a. To identify which CTE programs have capacity for Watertown students under the non-resident tuition process before January
b. To determine the viability, risks, and costs associated with joining Minuteman
3 – Watertown Public Schools should revise and implement the Communications Plan presented in the report, committing required resources to keep to the timeline.
Vocational Schools
The CVTE Committee drafted the report after looking at options in the district, outside the district in area high schools, and looking at vocational schools in the region. They found that the interest in vocational programs is rising everywhere, and that many schools are not taking students who are not from a community in the district.
For many years, students from Watertown could get places at Minuteman, in Lexington, despite Watertown not being one of the nine member communities.
Minuteman recently opened a new school building, which increased interest from communities in the district. At the same time, a change in the state regulations required districts to take students from within the district before admitting students from outside the district.
Currently, 25 students from Watertown attend Minuteman, but most are seniors. Next year only three will remain. Two Watertown students currently attend Medford.
"This current school year (Minuteman) said in March they couldn't access any students from outside their member communities, and it will probably be true again next school year," Stokes said. "They are forecasting that."
Students have the option of enrolling at Minuteman as 10th graders, but only if the career path has space, Stokes said.
The committee also contacted Keefe Tech in Framingham and Shawsheen Tech in Billerica, and they were also full.
Some communities have vocational programs attached to their schools, including Cambridge, Waltham, Somerville and Medford. Currently, Waltham, Somerville and Cambridge are not accepting outside students, Stokes said. Waltham is in the midst of building a new school and Cambridge and Somerville recently had leadership changes.
The recommendation to apply to Medford arose after looking at capacities and admissions at the schools, Stokes said.
"Watertown students interested in applying to Minuteman should also apply to Medford," Stokes said. "We already know (Minuteman is) not going to take applicants from Watertown, but Medford will accept you. They have plenty of space."
Medford has most of the same programs as Minuteman, Stokes said, and the school is also well equipped.
"We toured Medford, and the school looks old on the outside but everything the CTE program has is brand spanking new," Stokes said. "They have spent millions of dollars in grant money. They have state of the art programs."
One of the reasons that Medford has room, Stokes said, is that the school was built to serve a collaborative of nearby communities, including Cambridge, Somerville, Everett, and Boston. A few years ago the collaborative collapsed, and now most of the students attending the program are from Medford. The other communities created Chapter 74 Career and Technical Education (CTE) programs to keep students in their districts, said Watertown Superintendent Dede Galdston.
School Committee member Amy Donohue asked what the transportation situation will be next year. Stokes said currently one bus goes to Minuteman for the 25 Watertown students, and a van goes to Medford for the two students. Next year, with three students going to Minuteman, a van will be used, Stokes said, and the district could send a bus to Medford if enough students attend that program. That would cost Watertown the same amount as this year, Galdston said.
Chapter 74 Programs
Watertown has also started adding Chapter 74 programs. It currently has programs in Engineering Technology, Digital Media and Communication, and Medical Assisting. Two more programs will be added when the new high school opens, but the programs have not been finalized.
One of the recommendations by the committee is to look at Chapter 74 programs in other nearby communities. Stokes said students can enroll in those programs in other districts if Watertown does not have the same program.
The programs are changing, and districts may or may not have space in a given year. Stokes said the Committee recommends that Watertown officials figure out the viable options each year.
"This is shifting sand. Someone has to go through these programs and figure out what's real and what's not real for Watertown students," Stokes said.
They may also look at creating inter-municipal agreements where students can attend a participating district's program at no cost to Watertown.
Join Minuteman?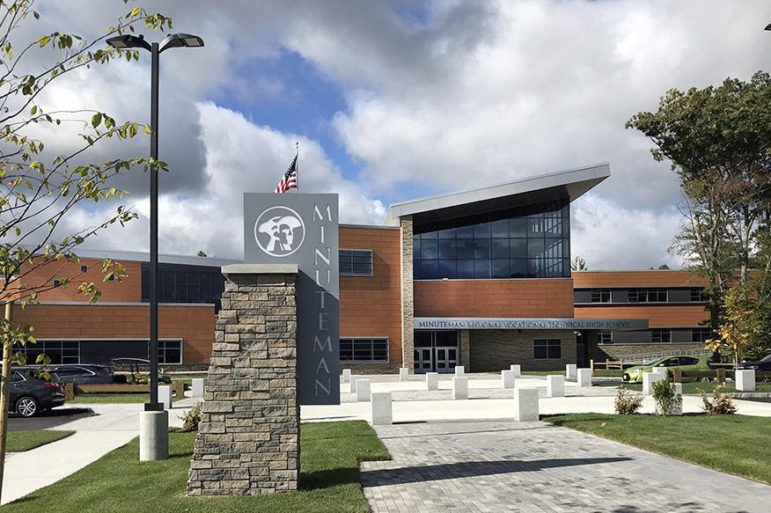 Cost is a factor in attending out-of-district programs. The tuition for Minuteman, about $33,000, while Medford's is $17,582. The Minuteman fees, which are paid as part of Watertown's education budget, is for students not from a community in the district. The CVTE Committee tried to get figures for what it would cost Watertown to become a member of the Minuteman District, but has not been able to get a quote.
The Committee recommended continuing to look at whether or not Watertown should become a member. The process takes between 18 months and two years, Stokes said, and involves getting approval from the Watertown City Council, the Minuteman School Committee, and then approval from all nine current member communities.
Stokes said Minuteman already has plans to increase capacity from 628 students to 720 students, and is in the process of planning another project that would bring the school up to 800 students. The second project would not likely occur until Fiscal Year 2026. He added that Minuteman is considering accepting one or two more communities into the district.
Spreading Information
The final recommendation is to make sure that Watertown students receive information about their vocational options in a timely manner. Stokes said the Committee recommends more consistent and frequent communication about vocational schools, deadlines to apply and related items.
"It's not just having one night (to learn about vocational programs)," Stokes said. "It may be setting up a night, but also have reminders to students when applications are due through the morning announcements and to parents through Smores (emails from the principal)."
School Committee member Jessica Middlebrook noted that Minuteman has such a good reputation in Watertown, but asked if Medford would also have an opportunity to provide information.
Stokes said Medford will provide information about its programs and application process.
Final Report
City Council President Mark Sideris, who also serves on the School Committee, said the landscape has shifted for Watertown students seeking a vocational school.
"It is kind of different. We have no choice," Sideris said. "Basically, if a kid wants to go into a technical program they going to Medford. No more wishing you could go to Minuteman.
He added that he is interested to find out what parents who are interested in vocational programs for their children will think about the draft report and recommendations.
They will have a chance to voice their opinions to the Ad Hoc Career, Vocational, and Technical Education Committee meeting on Monday, Dec. 12 at 6:30 p.m. See the Draft Report by clicking here.
The meeting will be held at Cunniff Elementary School, 246 Warren St., or the public can attend remotely. See information about the meeting including how to participate remotely by clicking here.