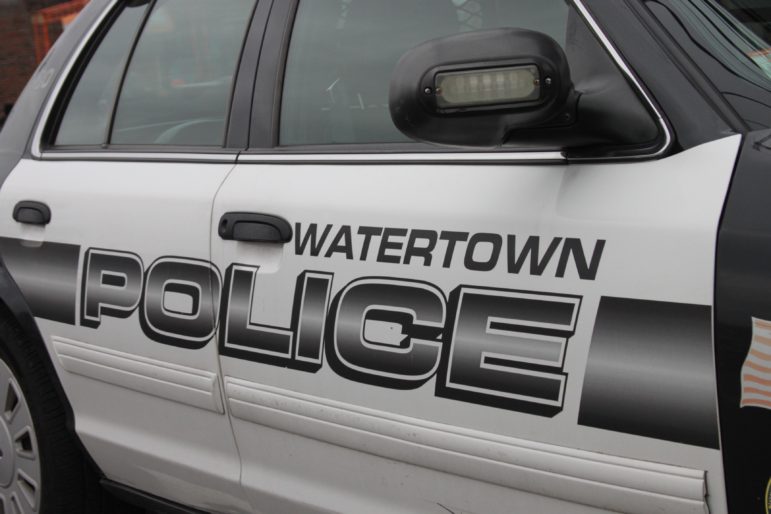 The following information was provided by the Watertown Police Department.
Arrests
None
Incidents
Nov. 30, 12:04 p.m.: A Woodleigh Road resident spotted an unknown man walking around the area at about 2 a.m. The man walked up and down the street with a flashlight in his hand. Several times he pulled at the door handles of vehicles. Then he went on the resident's property, pulled on vehicle door handles, and then tried the back door. The man did not gain entry and then left and continued down the street. The man had a light colored bag. Nothing was reported missing from vehicles on the street. The resident reported the incident at about noon.
Nov. 30, 5 p.m.: A Watertown resident met someone during a church pilgrimage in Croatia last year. They had kept in touch using Facebook and the person contacted the resident saying she had an opportunity to get money from the lottery. If the resident sent $2,000, then she would get back $200,000. The resident said she would do so and was put in contact with an agent from the lottery named Mary Smith. She got an address in Cheyenne, Wyoming, and she sent the money. Later, she realized that the friend's account had been compromised and she was not conversing with her friend. She reported the incident and police checked the number she called to talk to the lottery agent. It went to a number in Missouri, but appeared to be a computer generated number that actually went to a phone number overseas. Police are investigating.
Dec. 1, 7:30 a.m.: Police went to a business on School Street after receiving a call about an altercation between two employees. They were arguing over work issues and the disagreement got physical. They punched and shoved each other in the parking lot of the business. There were no significant injuries. Police told the men they could seek charges at Waltham District Court.
Dec. 4, 12:39 p.m.: A man was stopped in Target after trying to leave without paying for merchandise. He went to the self checkout area and was seen concealing an item under his shirt. He did not pay for the item. Store security stopped him and detained him. He had tried to take $213.51 in merchandise, including clothing and a toy. The 27-year-old Waltham man was summoned to Waltham District Court for shoplifting by concealing merchandise.