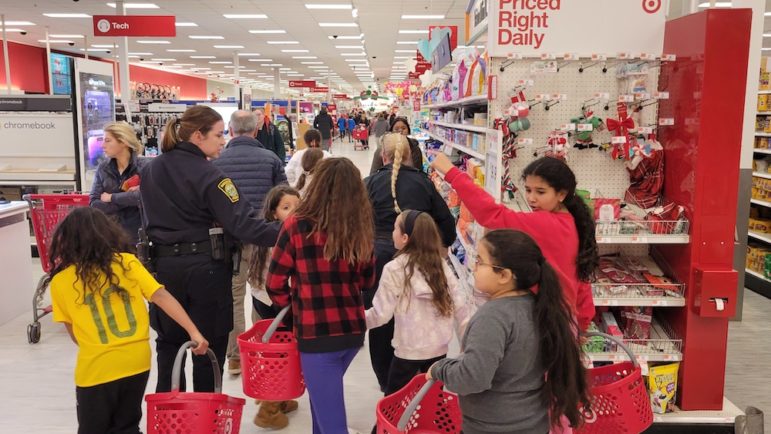 One afternoon last week, the aisles of Target were filled with children looking for toys, clothes and other gifts. The kids were accompanied on their holiday shopping trip by members of the Watertown Police Department as part of the annual Shop with Cop program.
The children, who came from the Watertown Boys & Girls Club, anxiously awaited the trip, said Peter Gardula, Director of Mission Advancement at the Watertown Boys & Girls Club.
"They've been looking forward to doing this the last three or four days," Gardula said. "Today was a half day so they got to the Club at about 1 o'clock and every hour they said, 'What time is it, Peter? What time is it, Peter? Is it 3:30 yet?"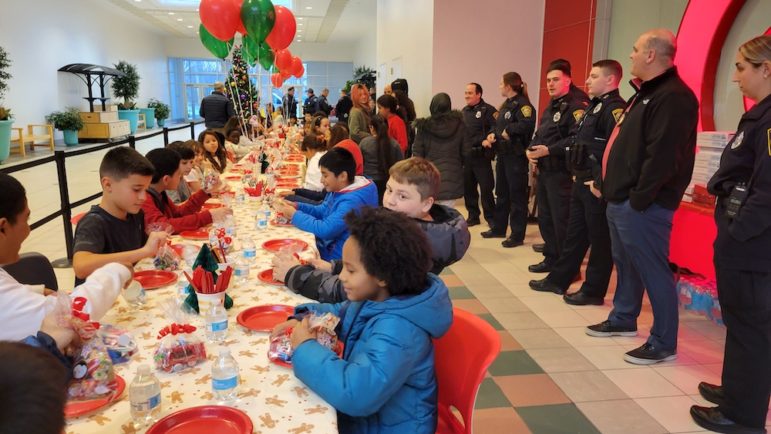 The 26 youngsters piled into a bus provided by the Watertown Council on Aging to take them to Target.
When they got there, they enjoyed pizza and soft drinks provided by Dominos along with about 20 children from the Allston/Brighton area of Boston, who also took part in the event. There were also 20 Watertown Police officers, each carrying a $100 gift card to spend that day, said Watertown Police Lt. James O'Connor.
"I was so happy with the turnout. It's all volunteer," O'Connor said. "We applied for a grant through the Heroes and Helpers Holiday Celebration program from Target. They gave us a grant for $2,600, so we identified 26 kids with the help of the Boys & Girls Club, and we put it out and the officers volunteered. This is one of their favorite days of the year."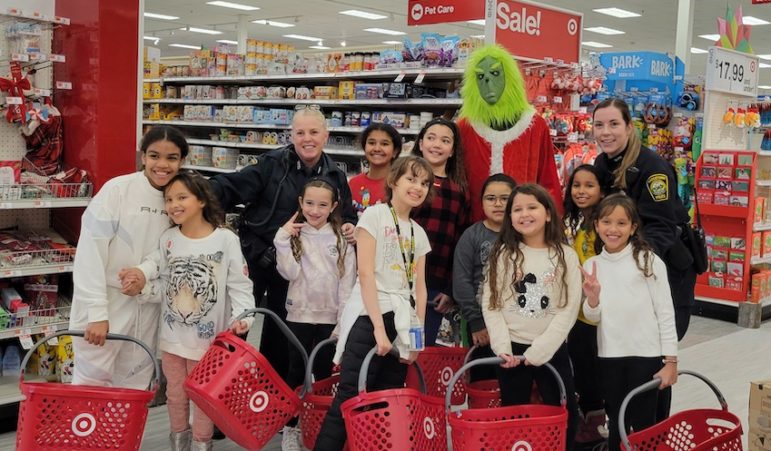 The kids have a blast, too, said Watertown Boys & Girls Club Program Director Erin Hickey. They haven't been able to do the program the past couple years due to the pandemic, she said, but they returned in 2022.
"It's like Target is like their favorite place in the world. I don't know what's so special about it," Hickey said. "A lot of these kids go grocery shopping with their parents, but they don't really get the opportunity to buy stuff for themselves. (Today) they get the opportunity to spend money on themselves, which is good."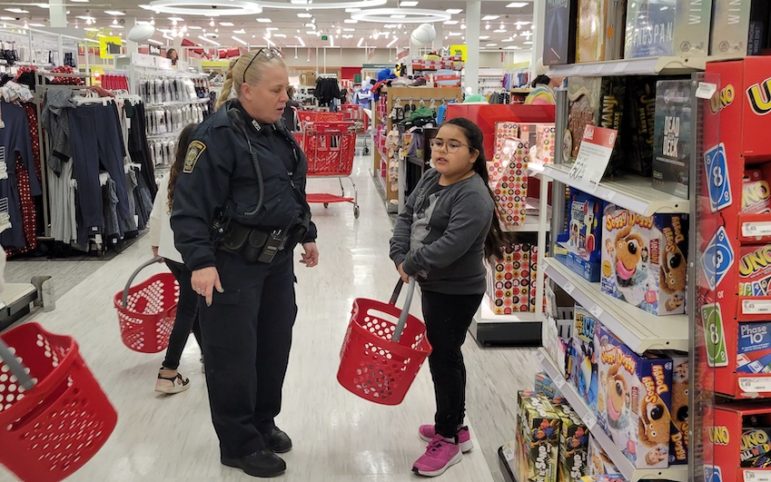 Some of the children headed to the toy aisle, while others hit the electronics area, or the clothing section of the store. Items piled up in the red shopping carts, before they headed to the registers with their police escort.
Gardula said this is just one activity in which the Police participate with the Club.
"We can't thank the Police Department enough for their support of this event and other events throughout the year," he said.