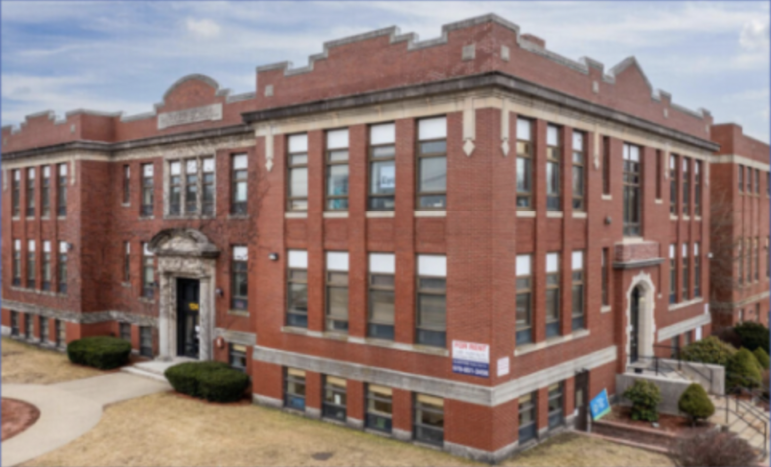 The City of Watertown will purchase the former Parker School, now an office building, and use it for municipal offices as well as renting out space.
The purchase was approved by the City Council on Dec. 13, along with transferring $12 million to help with the deal. The total cost will be $14 million, and City Manager George Prokis said he expects the purchase to be completed by mid-January 2023.
The building will provide much needed space, said City Council President Mark Sideris. He noted that many years ago the Council deemed the property "surplus" and sold it, but now it is needed.
"This is a huge opportunity for us. It is right next to a playground, it has 80-90 parking spaces," Sideris said.
The City will be doing a survey of municipal space needs, Sideris said, and he has heard that the prospect of moving to the Parker Building is enticing to some.
"Everyone who has been there is so excited and already picked out an office," Sideris said. "It will serve our needs for a number of years."
Councilor John Gannon said space has been at a premium in City Hall for many years.
"I worked in Town Hall a number of years ago," Gannon said. "I know we were constrained for space even numerous years ago, and are much more so now."
City Manager George Proakis said the City won't need all the space.
"We have reached out and we should be able to work with existing tenants interested in staying and make sure we have a good working relationship with them as well," Proakis said. "The good part of this building, as well, is that it takes us from being a renter to being landlord and generating income off particular tenants that want to stay and want to be part of the building with our offices."
The building is located south of the Charles, which is part of District B Councilor Lisa Feltner's district.
"I am very excited. I am trying to let more and more residents know. We truly need this in District B," Feltner said. "We will have more space for community meetings as well. And I know the Southside often feels like they feel ignored on the other side of the River."
While most purchases of property are done using tax-exempt bonds, that was not an option in Parker Building, Proakis said, because the City will also be making revenue off it from leasing space. Instead, $12 million was transferred into the Acquisition of Land Fund from the City's Free Cash account, which already had some money in it.
Sideris said the City jumped on the opportunity to purchase the building
"I kept pushing (Steve) Magoon, in his role as acting Assist Manager, to pursue this," Sideris said, adding that the owner took some convincing to sell the building.