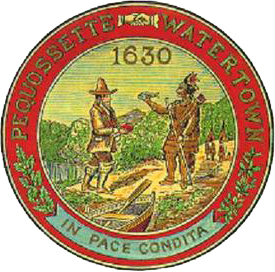 The City of Watertown seeks to expand the age that police officers can work a detail at road construction projects up to the age of 70.
Currently, the State caps the age of detail officers at 65, said City Manager George Proakis, but some communities have expanded that age to 70.
With many road projects going on through the year, Watertown has trouble filling them with its own officers. With other communities allow older officers this creates some inconsistencies, Proakis said.
"Because we are not able to fill all our details we often find ourselves requesting officers from other communities to come fill details in Watertown," Proakis said. "If other communities allow detail officers between 65 and 70 those officers end up in Watertown. We could end up with a 68-year-old retired officer from Billereica doing detail in Watertown, but a 68-year-old retired officer from Watertown can't do work in Watertown."
Provisional Police Chief Thomas Rocca and retired police officers approached Proakis to discuss when retired officers can do details.
"The Police Department is interested, as much as possible, in having detail officers being individuals familiar with the community," Proakis said.
When a project requires a detail officer, the company or utility doing the work pays the cost of the detail officer. Council Vice President Vincent Piccirilli said the officer is paid for the work, and the City of Watertown receives a 10 percent administrative fee.
"It doesn't matter whether we pay a Watertown Police officer or an out-of-town officer, they get paid and we get 10 percent," Piccirilli said.
The special legislation will have to be approved by the State Legislature. See the legislation by clicking here.