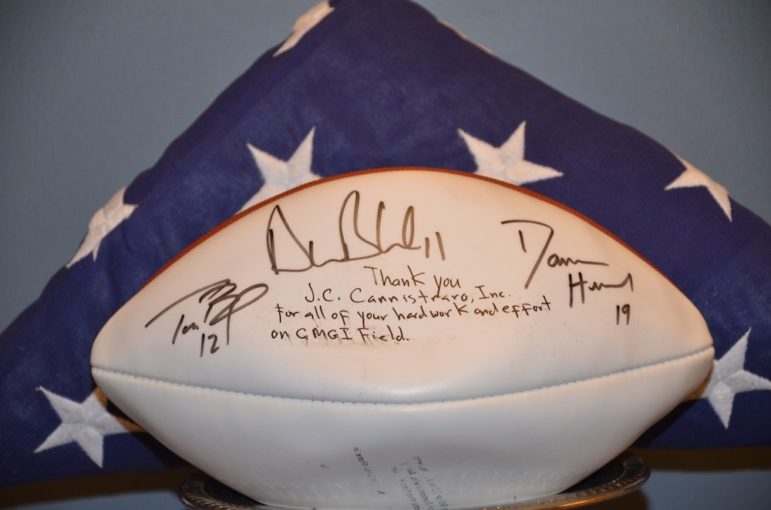 A football autographed by some New England Patriots legends went missing from a Watertown business about a month ago, but the ball was intercepted by police when the thief tried to sell it online.
The ball that was signed by Tom Brady, Drew Bledsoe and Damon Huard belongs to local plumbing business J.C. Cannistratro. During a recent move, however, the ball went missing.
On Wednesday, detectives from two police departments recovered the ball.
"During the investigation of the missing football it was discovered for sale on eBay. Yesterday, detectives from Watertown Police Department and Woburn, MA Police Department, acting in an undercover capacity, set up a meet and purchased the ball from the seller at a location in Woburn," the announcement on the Watertown Police Facebook page said.
Police received the ball, which was not damages, and returned it to J.C. Cannistraro Co. The investigation into the seller is still on-going, according to police.