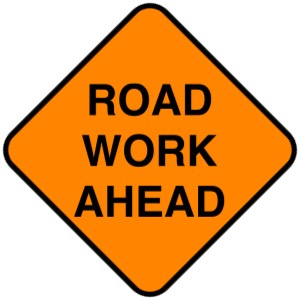 Another one of Watertown's major roadways will have a project this year that will slow traffic. New electric lines will be installed under North Beacon Street, and could take two to three months to complete.
In January, the City Council approved the petition from Eversource to install 1,612 feet of conduit for electrical wires under North Beacon. The project also includes 177 feet of conduit under Main Street and 60 feet of conduit under Pleasant Street.
The photos in the petition application show roadways starting at the intersection of Pleasant Street and Main Street in Watertown Square, and going east to the intersection of North Beacon Street and Irving Street.
A major renovation project on the east end of Arsenal Street is also expected to start this year, and down the line will be the renovation of almost the entire length of Mt. Auburn Street.
Richard Schifone, the project manager, said that it will take about 8 to 12 weeks to complete the trenches for the conduit on North Beacon and the other streets. Then it will take about a month to pull the wires down the conduit, but that won't require trenches. The wires will be pulled from manhole to manhole.
Watertown Public Works Superintendent Greg St. Louis said that the traffic interruptions won't be as big as an entire road reconstruction, or even water, sewer, or gas lines, which require more work at intersections.
"Most of that work is going to occur on the southern side of the road," St. Louis said, and went on to say, "There will be a trench, but it will not have all the crossings you see with water work, gas lines or sewer." 
There may be interruptions to the sidewalk, but the petition said that alternative paths for pedestrians will be provided.
The electrical wires are needed to increase the capacity to meet the needs of new developments in and around Watertown.
"So, as more electric facilities develop in Metro Boston, a lot of that energy has to be piped into our developing neighborhoods, the existing subsurface electric does not have enough capacity to support the new development we are seeing in town," St. Louis said. "We have to upgrade to support the new development." 
The owner of a business on North Beacon Street asked whether there would be disruptions due to the project.
Schifone said any electrical outages will take place during off-business hours.
"We are not installing any manholes," he said. "We work with all residents to give them access when we do work. It will not affect any power until we do conversion or cut power. If we do and cut power we will notify you."
St. Louis is not sure when the project will begin, but last week that the street opening permit has not been filed and he did not expect it to begin until the weather warms up.