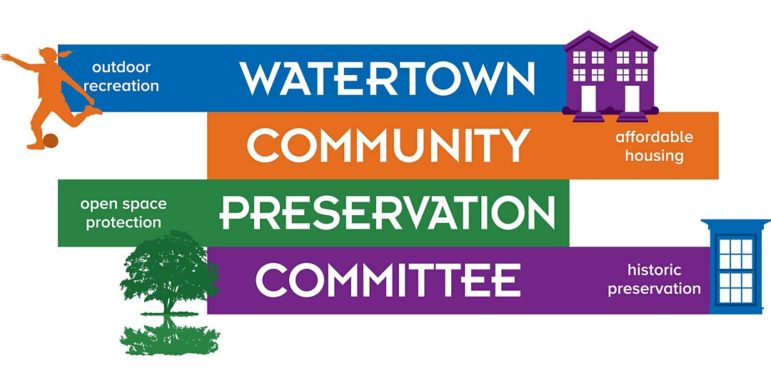 The Community Preservation Committee will hear applications for six projects seeking from groups funding from the fund created by the passage of the Community Preservation Act.
This year, will be the second year that funding had been awarded for Community Preservation projects. Last year, two were funded: the preservation of two historic paintings in City Hall, and the renovation of Irving Park. A third did not receive funds.
Funds can go to projects in three areas: historic preservation, community housing, and outdoor recreation. The Community Preservation Committee hears the presentations and makes a recommendation for which projects should get money. The final approval is made by the City Council.
The Community Preservation Committee sent out the following announcement for the presentations for the 2023 Community Preservation applications:
Learn about Community Preservation Project Applications in the latest funding round. The Community Preservation Committee is hosting two virtual community meetings where applicants will present their projects. All are welcome to attend to learn more and comment as time allows. Comments may also be sent via email to lhandy@watertown-ma.gov. FY2023 CPA Project Applications are available for review at: https://www.watertown-ma.gov/731/CPA-Projects-and-Applications.
Join online: https://watertown-ma.zoom.us/j/91525442843 or by phone: (888) 475-4499 (Toll Free); enter Webinar ID: 915 254 42843 #
Historic Preservation Project Applications
Tuesday, February 7, 2023, 7-9PM
Commander's Mansion Cultural Landscape Report and Exterior Building Assessment – Department of Community Development and Planning
Old Burying Ground and Common Street Cemeteries Preservation Plan – Historical Society of Watertown
Edmund Fowle House Climate Control Installation- Historical Society of Watertown
Edmund Fowle House Gutters Replacement – Historical Society of Watertown
Community Housing and Outdoor Recreation Project Applications
Thursday, February 16, 2023, 7-9PM
103 Nichols Avenue Group Home – Watertown Housing Authority
Saltonstall Park – Department of Public Works
Contact Lanae Handy, Community Preservation Coordinator at lhandy@watertown-ma.gov or visit www.watertown-ma.gov/CPC for more information.