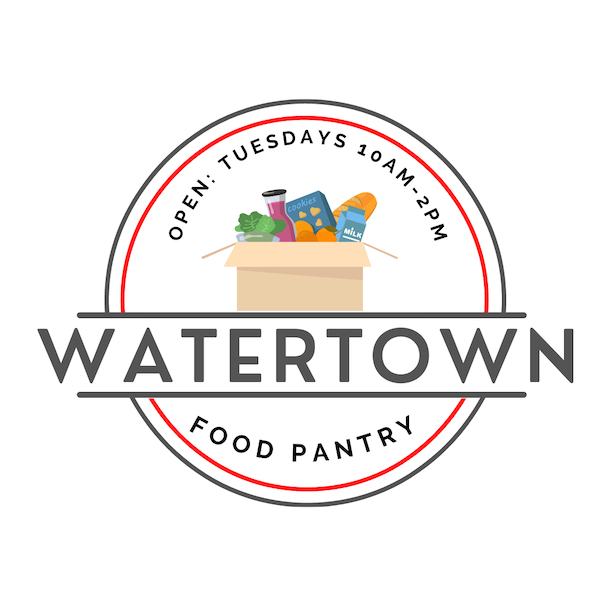 One of the food pantries in town must find a temporary location while their current location is under construction.
The Watertown Food Pantry currently operates out of the Belmont-Watertown Methodist Church on Mt. Auburn Street, but the church will be under construction for a year or longer. When the work is completed, the Food Pantry will move back in, but it does not have a home during the interim.
In 2022, the Food Pantry assisted over 140 families per week, and served around 13,000 people during the year, according to Watertown Food Pantry Coordinator Kathy Cunningham.
The temporary location should be within the City of Watertown and allow for truck deliveries.
The City of Watertown sent out the following announcement:
Watertown Food Pantry needs temporary location:
Due to construction of the host site, the Watertown Food Pantry must relocate for 12-18 months starting this summer.
The Watertown Food Pantry provides food assistance to any Watertown resident and surrounding cities and towns in need. Clients can visit the Food Pantry two times per month to select fresh produce, eggs, meat, and shelf stable foods.
Space requirements: the food pantry needs a facility with dimensions around 30 ft x 60 ft; and must have power to support 3 refrigerators and 2 freezers. The new space should be ground-level; the Food Pantry receives roughly 4,000 pounds of deliveries every month from partnering organizations such as The Greater Boston Food Bank, Boston Area Gleaners, Fair Foods and Food for Free. Ideally, the location would be accessible via public transportation.
In 2022, the Food Pantry assisted over 140 families/340 individuals per week, making the annual distribution benefit around 13,000 persons. For the past three decades, the Food Pantry has been generously housed at the Belmont-Watertown United Methodist Church (formerly known as St. John's) at 80 Mt. Auburn Street. In the very near future, the church building will be undergoing major renovations, requiring the Food Pantry to relocate for the duration of the construction.
Anyone who may have a site are encouraged to contact: SeniorCenter@watertown-ma.gov.