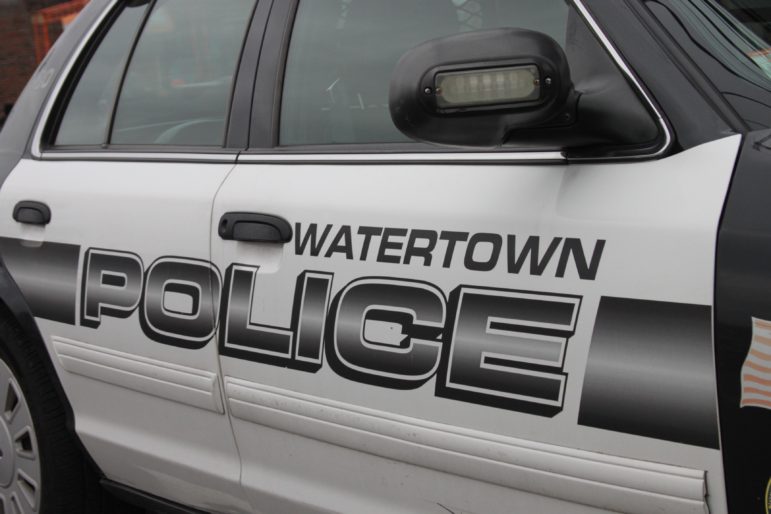 The following information was provided by the Watertown Police Department.
Arrest
Feb. 5, 2:28 p.m.: The staff at Ulta Beauty at Arsenal Yards spotted a man using a fake ID to make a purchase. The man had a Maryland driver's license with a different person's name on it and asked to use an Ulta credit card with the fake name from the license. Police were alerted and when the investigated they located a vehicle outside the store and found a Dyson hairdryer valued at $600 and two more valued at $430, along with several fragrances. The items were worth a total of $1,800, and were believed to be from Ulta in Hudson. They also found 10 fraudulent Maryland driver's licenses with the suspect's picture on them but with different names on each. Police arrested Yingje He, 21, of Woodside, New York, for receiving stolen property and possession of falsified Registry of Motor Vehicles documents. 
Incidents
Jan 30, 9:13 a.m.: A man smashed a window at Marcou Jewelers on Main Street. A witness saw a man throw a rock through the store's window and then run down Spring Street and turn left into the parking lot behind CVS. The man dropped a silver watch that had been taken from the display case behind the window. Nothing else appeared to be missing. The suspect is described as a Black male with a slim build, 5-foot-10, wearing dark clothing and a dark hat. Police are investigating.
Jan. 31, 11:23 a.m.: A resident came in to the Police Station because a Bank of America credit card was opened using her personal information. She received a bill for $43,744. She notified her bank, which is conducting an investigation. She is not sure how someone got her information, and she does not have a B0fA card.
Jan 31, 5:01 p.m.: A Main Street resident parked his 2004 Honda Accord in the lot at his building. Sometime between midnight and 4 a.m. on Jan. 31 someone stole the catalytic converters from his vehicle.
Jan. 31, 7:17 p.m.: A vehicle parked at an apartment building on Pleasant Street was broken into. The owner said a neighbor saw a Honda or a Hyundai next to the vehicle with its lights off. The car took off at a high rate of speed with its lights off, so the person did not get a license plate number. The resident looked at her 2021 Kia Sportage and the door was slightly bent, but nothing was missing from the vehicle.
Feb. 2, 10:06 a.m.: A Warwick Road resident reported a case of fraud. On Jan. 30, she put a check for a credit card payment into a mailbox on Belmont Street. On Feb. 2, she was contacted by her bank about a possible fraud alert on the check. The amount on the check had been changed to $9,800 and the payee and date were also changed. The bank stopped payment so she did not lose any money.
Feb. 2, 6:28 p.m.: Two women came into Ulta Beauty and began to browse around the store, then another pair of women came in looked around. Then all four began working together to put items into shopping baskets. They exited the store and fled in a silver vehicle. Police responded and found several security tags around the Arsenal Yards parking lot. In total the items taken were worth $9,340. The first suspect is described as a Black female, 5-foot-5, with black hair, a red jacket with a white stripe, blue jeans and red sneakers. The second suspect is described as a Black female, 5-foot-3, with short black hair, wearing a black hoodie, black pants and black pants. The third suspect is described as a Black female, 5-foot-3, with long black and blond hair, with a black coat with beige fur, black pants and white Crocs shoes. The fourth suspect is described as a Black female, heavyset, 5-foot-3, with a light grey coat, a black shirt, black jeans and black sneakers.
Feb. 3, 10:25 p.m.: A Lovell Road resident reported a fraudulent check. She had written a check for $295 and put it in the mail, but later discovered that someone had cashed the check and changed it to $17,647. It had also been made out to a different person. She notified her bank and police are investigating.