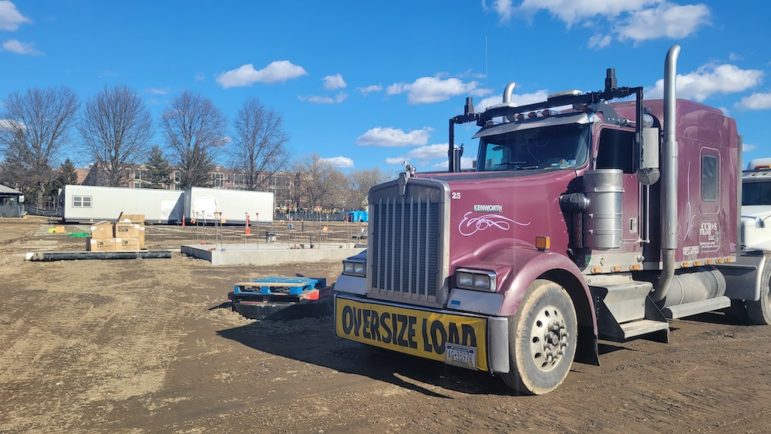 The first sections of modular classrooms arrived at Moxley Field Friday, and will continue to trickle in until there are enough to build a two-story temporary campus to house Watertown High School during the construction of the new building.
The interim campus will go up on what was the grassy area near Watertown Middle School. The high schoolers will also utilize an area of the Middle School during their three years at the site.
When all are delivered, they will be installed. The project will be done in four phases, said Project Manager Parker Helwig, of J&J Contractors. When complete, it will have more than 50 classrooms plus an area for the school administration.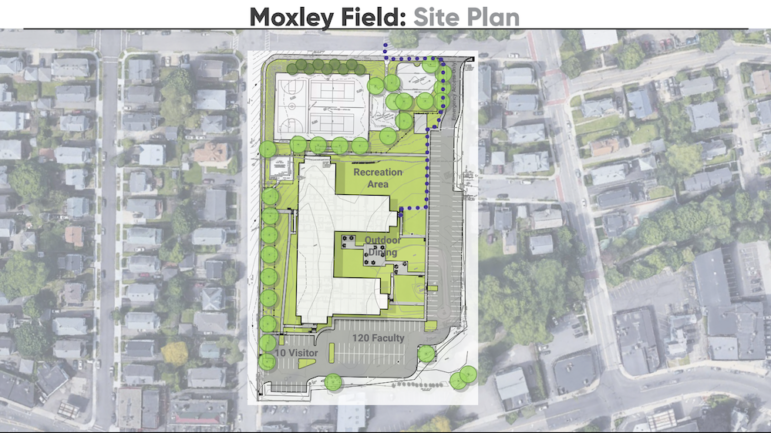 "I think this is possibly the largest temporary modular building that the state has ever seen from a volume standpoint," Helwig said. "It's massive."
The project will take place in phases.
"We will set the first floor — the first 12 — then the second floor of the first 12 as phase one and then phase two, three and four," Helwig said.
The first floor is scheduled to be installed on Feb. 22 and the second floor will be placed using a crane on March 6, Helwig said.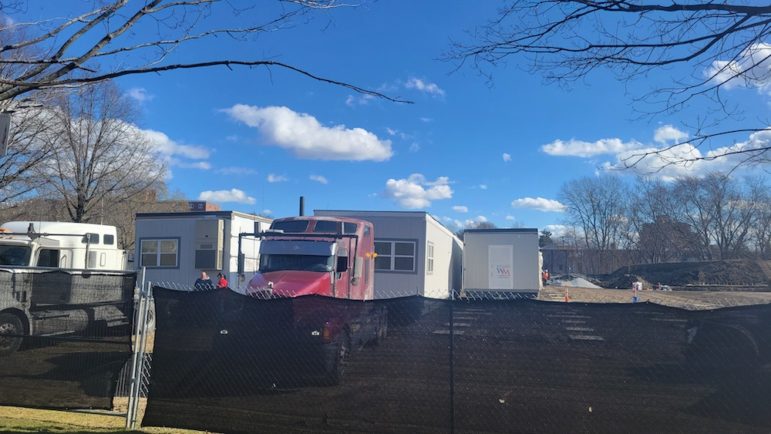 Two modulars will go together to create two classrooms with a hallway in between, Helwig said. The science labs are larger, and will have three sections per two rooms. There will also be an administrative wing.
Sections come on the back of trucks, which pull onto the site from an entrance on Westminster Avenue, near Main Street. The first delivery on Friday included three modular sections, and more will be delivered in coming weeks, Helwig said. More will be coming on Tuesday, and another delivery is scheduled for the end of this week.
"There will be a pretty steady cadence of these," Helwig said. "The biggest lag being between the first phase and second phase, but they will probably be rolling in every other day, every third day for the next few months." 
Work at Moxley Field began in early November, and Helwig expects the modulars school to be erected by May. Then systems such as power, data, and fire alarm will be installed in the rooms, and an elevator will be put in.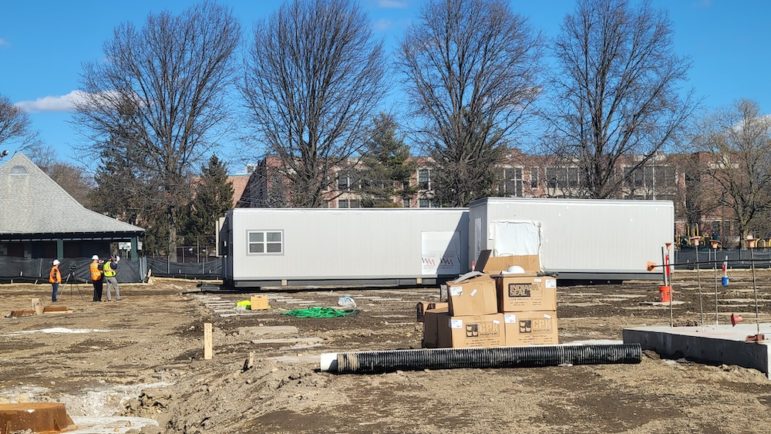 The site will have a parking lot made from porous pavement with 120 faculty spaces and 10 visitor spots. The paved area will also include an outdoor recreation space, and there will be an emergency access driveway coming off Bemis Street.
J&J Contractors has done similar projects installing temporary schools at Lincoln Elementary School and at Nauset High School on Cape Cod.