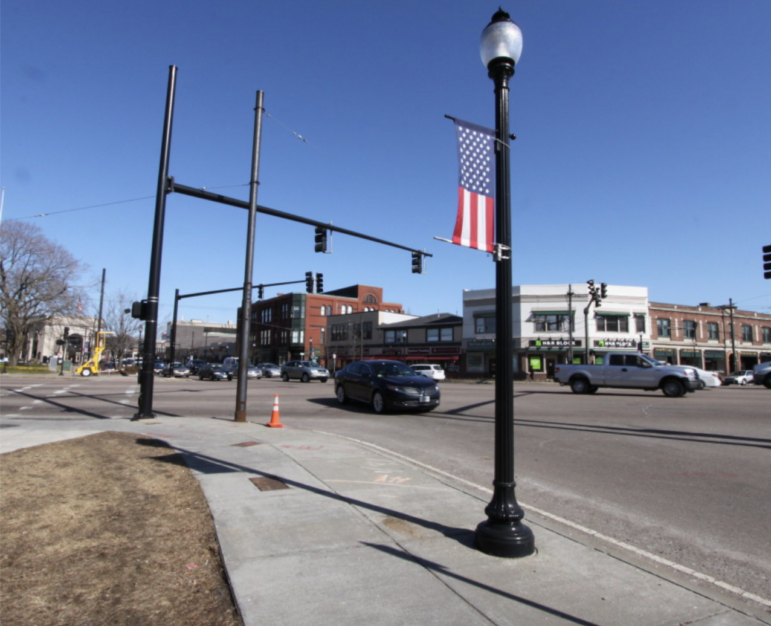 When Watertown Business Coalition Co-President Bob Airasian mentioned that a city square or town center usually being "a place where people like to go," it was greeted with a chuckle by many at a gathering this week.
"It shouldn't be a place that you are trying to avoid," Airasian continued, "and when you are running a business in a place like that, I'm not an economist but, that can't be good for business."
City officials want to change that, and will soon kick off a process to plan for the future of the area, and the entire City. During the WBC's coffee connect, Watertown Planner Larry Field talked about the updating of Watertown's Comprehensive Plan.
New City Manager George Proakis said at Tuesday's City Council meeting that he has made no secret that he wants to make adopting the new document a priority of his first few months on the job.
The City seeks public input on the document that will set the vision for what Watertown will look like in the future. The draft of the new document was released on Friday (click here to see the draft), and a public meeting will be held on March 9 at 6:30 p.m. at the Watertown Library.
Previewing the draft, Field said there will be nine goals with strategies to meet them, and two will have an impact on Watertown Square. The draft included input from residents and others from a pair of meetings in September, Field said, along with comments received by planners from local business owners during focus groups.
"It was clear during the process that the public very much wanted Watertown Square to be a top priority," Field said. "What that means is Watertown Square being a destination, a place you want to come to because it has restaurants, retail stores, and arts and entertainment — things to do. And that it becomes again a place that is viewed as a community center, where people come together."
For City planners, the Square is important because it literally is the hub of Watertown, where all the major corridors converge.
"As some of those (corridors) have been transformed, it has increased the importance for something to connect all of those corridors and bring the city together," Field said.
Another part of the Watertown Square discussion will be the new State requirement to zone parts of the City so multi-unit housing could be built by-right. This is known as the MBTA Communities Law.
In the years since the first Comprehensive Plan was adopted in 2015, the City has changed immensely, and the current focus of growth is on life science research and development projects.
"When the authors of the 2015 Comprehensive Plan were looking to the future they wanted to have Watertown reposition its aging industrial properties into 21st Century businesses," Field said. "They could not have dreamt that in less than 10 years there would be more than 3 million square feet either permitted, under construction or proposed."
Field said a healthy life science cluster in town is nice, but that cannot be the only game in town.
"Something that was added to this plan is not only focusing on the health of that cluster, but making sure it is something that works, that is successful in Watertown, but also looking at the diversity of business that this City likes to see," Field said.
The diversity includes the size of the businesses in the life science cluster, as well as other types of businesses.
"It is important to focus on all of the commercial areas, we want to have local small businesses that thrive, and Watertown Square is obviously part of it," he said. "It also includes Coolidge Square and it includes the smaller (business) nodes that the City has."
The plan will look at ways the City can invest in improvements to these areas to support local establishments, and also look at the rules of doing business in Watertown.
"Frankly, (we will) look at business regulations to see what is necessary for the 21st Century, and things that need to be changed in the way we regulate businesses to make them more successful," he said.
Field concluded his presentation by encouraging people to get involved in the Comprehensive Plan Update by attending the meeting on March 9, participating remotely, or online after the fact.
The Watertown Business Coalition asked the attendees of the meeting to submit comments about what they see as current challenges for Watertown Square, the positive attributes, and what they would like to see changed by 2030. The group put out an online form to submit comments. Click here to participate.