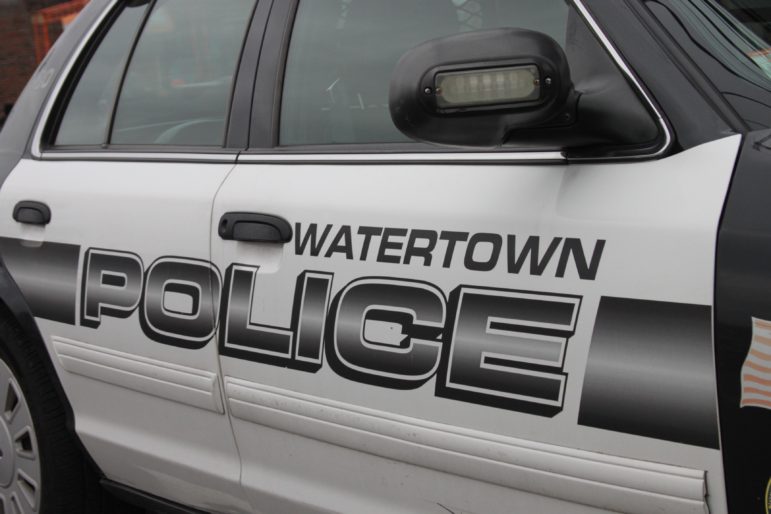 The following information was provided by the Watertown Police Department.
Arrests
Feb. 6, 8:56 a.m.: Police responded to a minor accident near Perfection Car Wash. One of the driver's involved in the accident had a suspended license. Police also learned that the man had an outstanding warrant. Edman Santos, 38, of Waltham, was arrested on a charge of operating a motor vehicle with a suspended license, and the warrant from Framingham District Court for operating with a suspended license.
Feb. 6, 9:44 p.m.: A man got into an altercation with a security guard at the Watertown Mall near the front entrance. Officers responded and saw the man get into a black Toyota minivan and accelerated quickly toward the main entrance with his lights off. The man then turned onto Arsenal Street. He was pulled over for driving without his headlights on. After being stopped he got out of the vehicle and said "I'm sorry" multiple times. Police detected signs of impairment, including being unbalanced, slurred speech and he had a strong odor of alcohol on his breath. Police saw multiple empty cans of Hard Iced Twisted Tea in the vehicle. He did not pass three field sobriety tests. After being taken into custody, officers searched him and found a 9 mm pistol in his jacket pocket. The Ruger LC9 contained a loaded magazine. Officers discovered the man did not have a license to legally carry the firearm. Marc Ayala, 26, of Boston, was arrested on charges of driving under the influence of liquor, carrying a loaded firearm without a license, and illegal possession of ammunition.
Incidents
Feb. 6, 12:30 p.m.: An officer patrolling Arsenal Yards on foot spoke to the manager of the Nike Store about several shoplifting incidents within the previous week that had been done by the same man. They were captured on surveillance. On Jan. 28 at 3 p.m. he took three pairs of sneakers valued at $260 and left without paying. He came back on Jan. 30 at 5 p.m. and took three pairs of sneakers worth $315. The man returned on Feb. 1 at 6 p.m. and took two pairs of sneakers valued at $190. On Feb. 4 at 6 p.m., the man took four pairs of sneakers valued at $300. The suspect is described as a Black male, in his 40s, and he wore the same dark colored beanie hat each time. Police are trying to identify him.
Feb. 7, 6:47 p.m.: A resident put a check into a mailbox on School Street at Cypress Street. The resident was informed by the bank that someone tried to cash the check and had forged, changing the amount to $18,600 and the payee's name. The resident did not know the person to whom the check had been changed. The letter was intercepted at some point. It is not clear if it happened at the mailbox.
Feb. 5, 6:50 p.m.: A man went into the locker room at John A. Ryan Skating Arena and took cash out of people's belongings. The theft occurred during a pair of high school hockey games that day: Watertown High School vs Arlington Catholic High School and Bridgewater-Raynham High School vs Newton South High School. Police put out a photo of the suspect on social media and received help from the public in identifying the man. Police are investigating the case.
Feb. 9, 9 a.m.: A 70-year-old woman was on her computer using Facebook when a message flashed on her screen saying she was the victim of a scam. The message contained a phone number, and said to call immediately. She did so and spoke to someone who asked her to send $7,000 in Apple gift cards. The woman realized it was a scam and hung up. She notified her bank and credit card companies. No money was lost.
Feb. 9, 5:30 p.m.: A woman had shoplifted at Target, and was stopped at the rear entrance. Police spoke to her and she admitted to taking a baby monitor by putting it in her purse. Police also learned that she had pushed a carriage full of items worth $399.45 out the door, but left them. She had also been involved in a previous shoplifting incident at Target and had been trespassed from the store and told not to return. Police requested a summons for the 31-year-old Boston woman for one count of shoplifting by concealment, one count of shoplifting by asportation, and for trespassing.