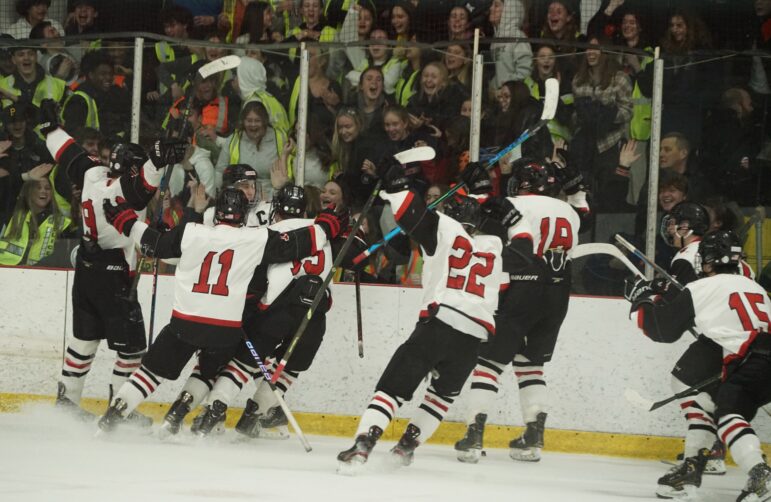 Watertown High School's boys hockey players piled onto each other after the Raiders scored the winning goal in a dramatic double overtime victory in the MIAA Div. 3 State Tournament Round of 32 game. Watertown defeated the visitors from Southeastern Regional Vocational Tech, 3-2 on Wednesday night at John A. Ryan Arena.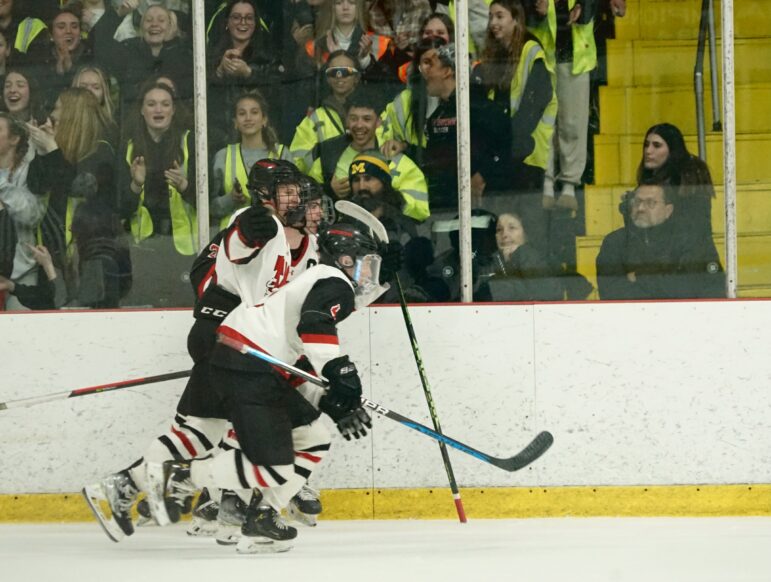 Senior Jack Dickie's unassisted goal with 2:53 left in the second period appeared to give the fifth seeded Raiders a comfortable lead over the 28th seeded Hawks.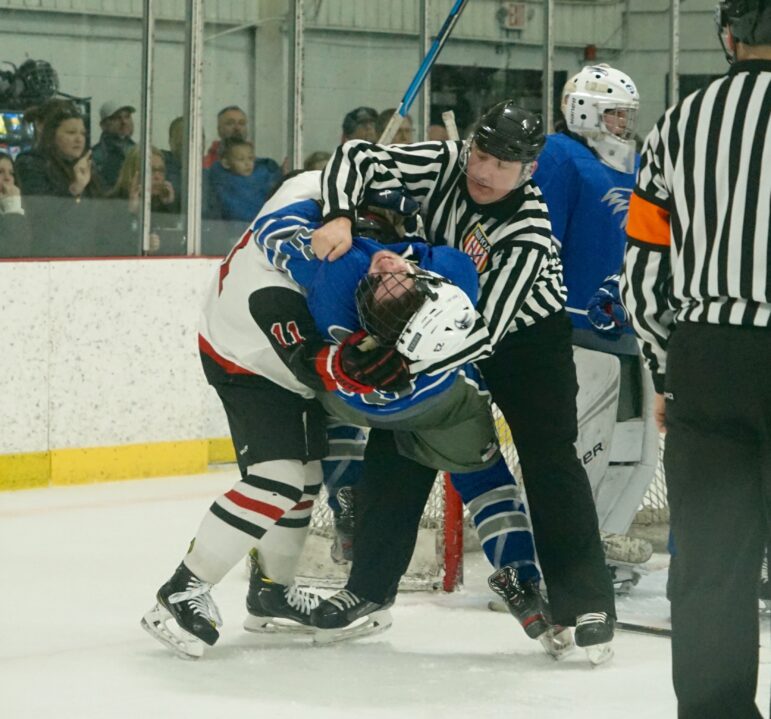 In the third, however, Southeastern battled back with a Cam Wilbur goal with 9:19 left in the period, and the tying goal with under a minute left. John Whalen scored an extra-attacker goal with 37.4 left on the clock. The goal came about a minute after a Raiders' shot hit the post.
Watertown took a 1-0 lead early in the first period when senior Aiden Campbell scored off a pass from senior Anthony Venezia. The Raider's second tally came in a physical second period, in which both teams took multiple penalties, including after an incident where players wrestled and even exchanged a couple blows after the whistle.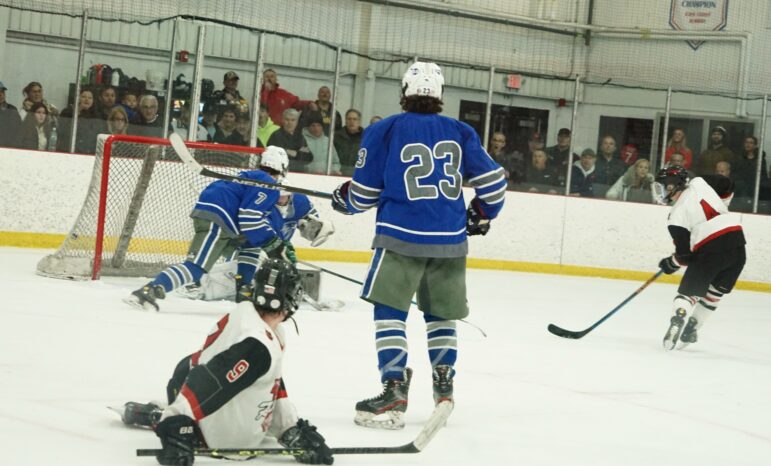 In overtime, the teams skated 4-on-4 (plus the goalies) in the first eight-minute period. The game was delayed for a few minuted during the first overtime while rink staff fixed a pane of glass on the boards that came loose. The glass is due to be replaced this summer after more than a quarter century of use, according to Skating Rink Director Dan Brothers.
When the first extra period finished goalless, the teams went down to three skaters apiece. Watertown controlled the play during most of the extra periods, though the Hawks had a few dangerous counter attacks. The winning goal was set up by Campbell, who controlled the puck, but fell over while battling a Southeastern defender. He managed to slide the puck to Dickie, who fired a shot from about 10 feet out, and beat the Hawk's goalie.
Dickie skated over to the roaring Watertown student section, jumped up against the glass, and then spun around to wait for his teammates to engulf him in celebration.
The Raiders move on to the Round of 16 on Saturday at 6:30 p.m. at Ryan Arena. Watertown (12-6-3) will host either No. 12 Dracut or No. 21 North Quincy.