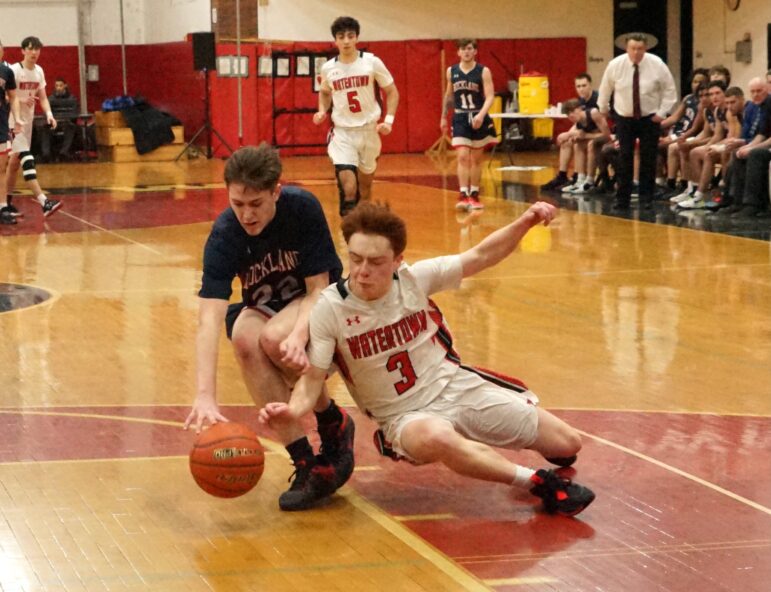 Down 10 poinst late, the Watertown High School boys basketball team had a chance to reduce the deficit to two in the waning moments of the State Tournament game Wednesday night, but the Raiders fell to Rockland, 50-42.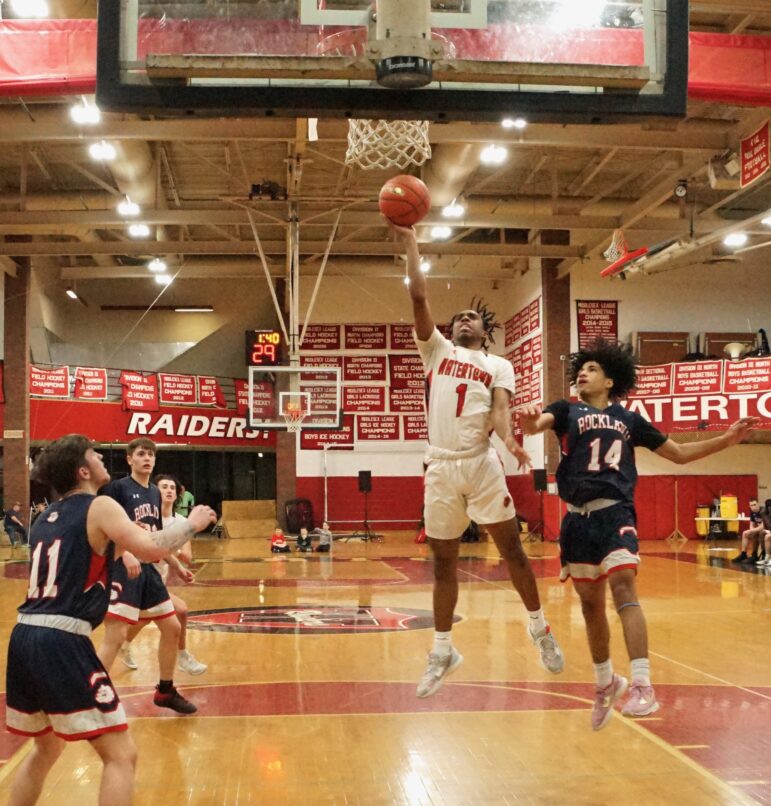 The first half of the MIAA Div. 3 State Tournament Preliminary Round game in Watertown was a dogfight, with neither team establishing a commanding lead. The first quarter ended with the visitors leading 13-11. Watertown outscored Rockland in the second, led by senior Ben Kullman's 11 points in the quarter. The Raiders led at half, 25-23.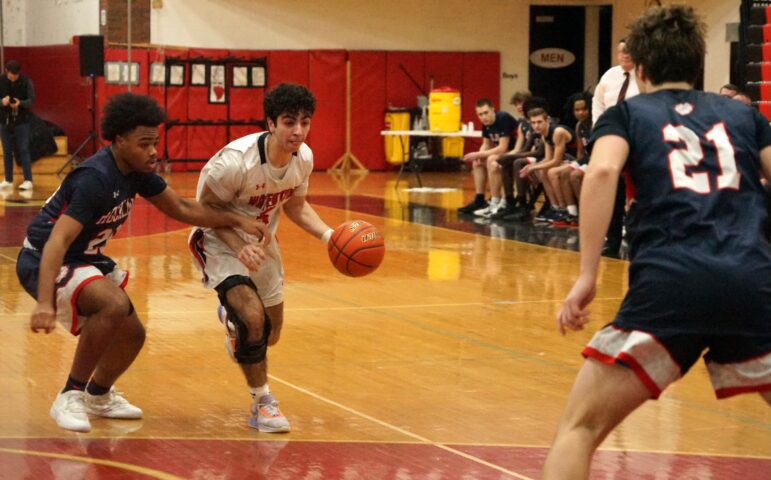 Watertown struggled for offense coming out of the locker room, scoring just six in the third quarter. The Bulldogs, out of the South Shore League, leapt ahead to a 38-31 advantage after three quarters.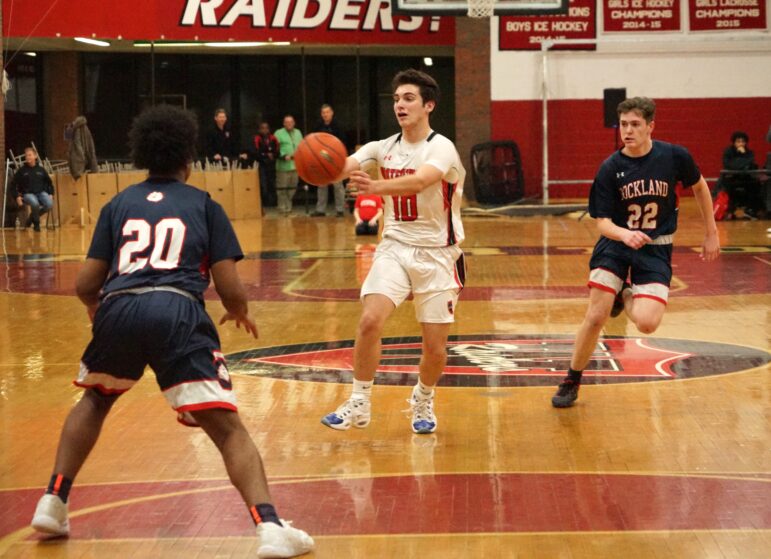 The gap grew to 10 points with 7:41 left in the game, but the Raiders kept plugging away, and whittled the lead to seven with 1:37 left, and then senior Johnny Cacace hit a three to make the score 46-42 with about a minute left.
Watertown had a chance to cut the lead further, but missed a three pointer, as well as two short-range shots off offensive rebounds on the same offensive possession. The ball fell to Rockland senior Michael Moriarty, who drained four free throws in the last minute of the game. He finished with a game high 25 points.
Kullman led the Raiders with 13 points, junior Jeffrey Herbin added 11, and senior Davit Karapetyan finished with nine. Cacace had three points, and seniors Rob Iannetta, Riley Donlan, and Isaiah Etienne each had two points. The Raiders finish the season with a record of 8-13.