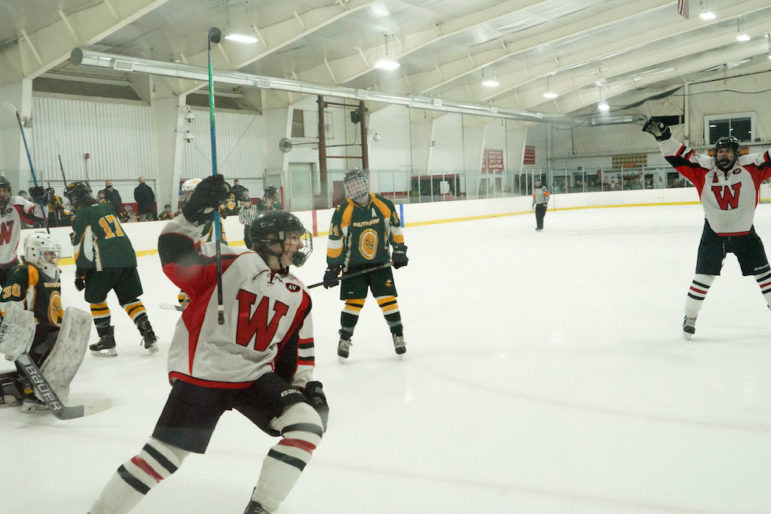 A breakaway goal with five seconds left in the MIAA Div. 3 Boys Hockey Elite Eight vaulted Watertown/Wayland past host Nauset, 3-2, and into the Final Four for the second straight season.
Just as it appeared the game played at Charles Moore Arena in Orleans would head into overtime and the puck in the Nauset offensive zone, junior Mauricio Souza grabbed the puck, skated down ice and buried the puck in the Warriors' net to clinch the win for the fifth-seeded Raiders.
D3 BOYS 🏒 Quarterfinals
FINAL

No. 5 Watertown/Wayland — 3
No. 4 Nauset — 2

Junior Mauricio Souza netted the game-winner for W/W on a breakaway with 5 seconds left. The Raiders are on to the semifinals. Great game. @GlobeSchools @Nausetsports @WatertownSports @WaylanAthletics pic.twitter.com/eX1rdxTmQF — Brad Joyal (@BradJoyal) March 9, 2023
Souza told the Boston Globe: "I just shot. I saw an opening right between him and it ended up in the back of the net. It was something I've never imagined."
Watertown got off to a strong start, with senior Anthony Venezia scoring less than six minutes into the game. Senior Vincent Wolff provided the assist. With under two minutes left in the first, Nauset sophomore Logan Poulin tied the score, but 59 seconds later, Watertown junior James Erickson gave the Raiders a 2-1 lead.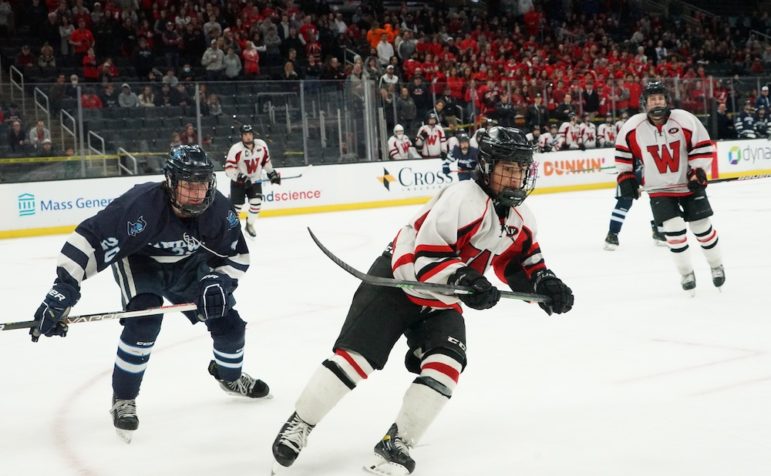 Goalie, senior Casey Williams, and the Raiders' defense held tight through most of the second, including a 1:33 5-on-3 power play by Nauset. Warriors junior Cam Connery tied the game late in second, and Nauset almost grabbed the lead before the second intermission, but Williams made a clutch save.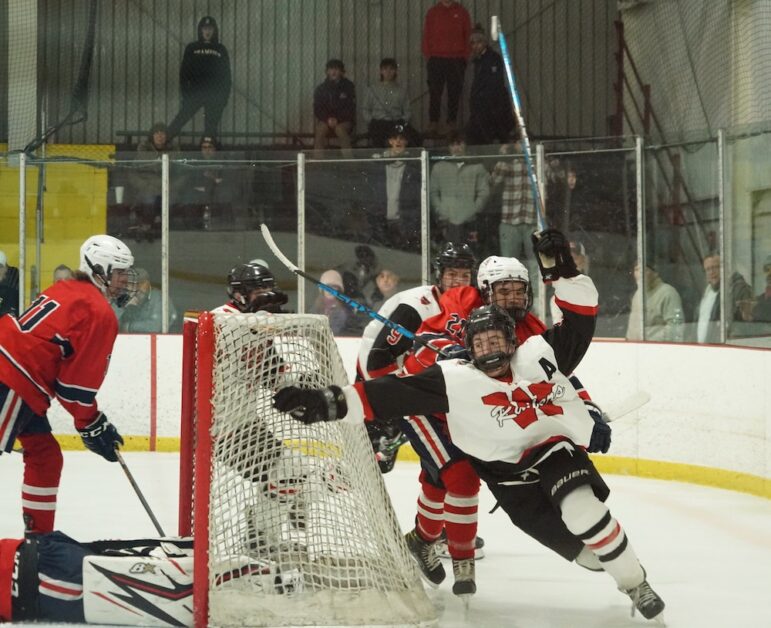 Watertown/Wayland (14-6-3) will play the top seeded Scituate (19-4-2), which defeated the eighth seed, Essex North Shore, 4-2. The game will be played on Saturday at 7:40 p.m. at Gallo Arena in Bourne. Tickets can be purchased online here.