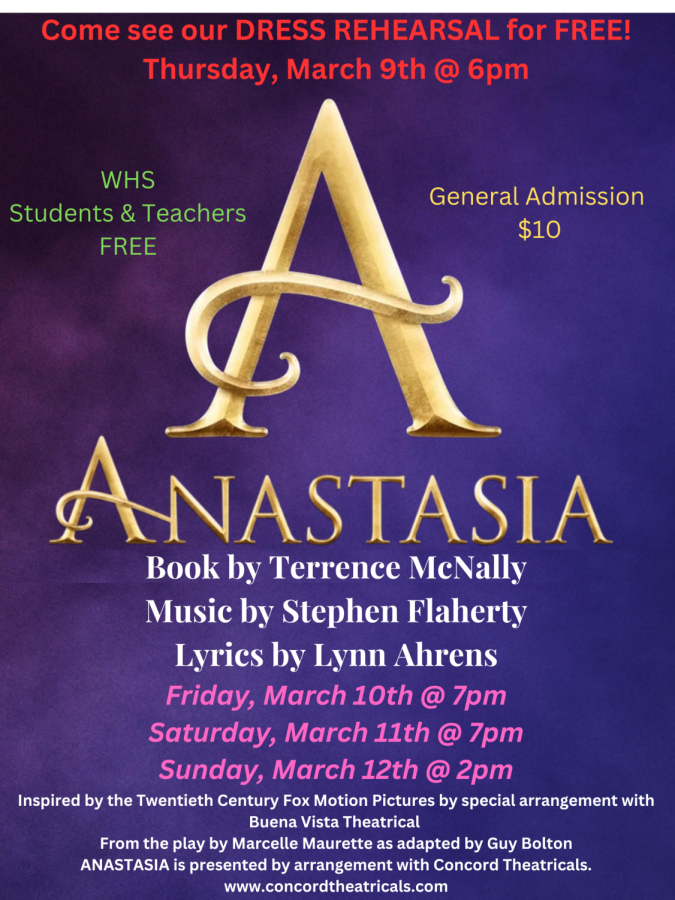 Fans of drama and music have two opportunities to see Watertown's young performers in action at the Watertown High School spring musical and the districtwide Bandarama.
This year's spring musical is a production of Anastasia, and along with the students on stage and behind the scenes, WHS Principal Joel Giacobozzi will be lending a hand, or a trumpet, to the orchestra for the three performances.
Performances will be at the WHS Auditorium, 50 Columbia St., on Friday and Saturday, March 10 and 11 at 7 p.m., and Sunday, March 12 and 2 p.m.. Tickets are $10. WPS Students and Teachers can attend for free.
See the preview by The Raider Times by clicking here.
Bandarama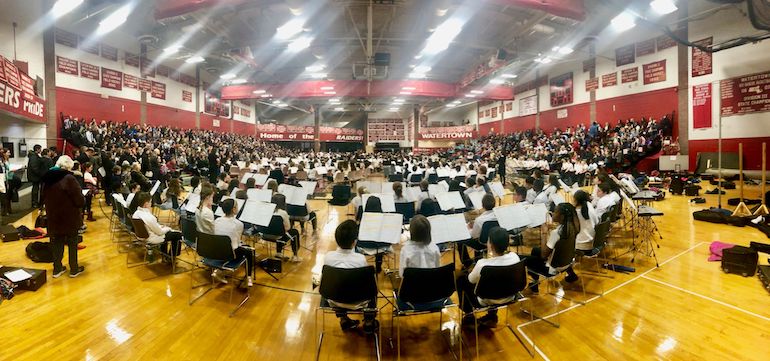 Students in band from the elementary schools through the high school will be performing in the annual Bandarama on Wednesday, March 15 at 7 p.m. at the Watertown High School Gymnasium.
The district band student showcase features students in grades 4 through 12 who play percussion, flute, clarinet, saxophone, trombone, trumpet, horn, and tuba.