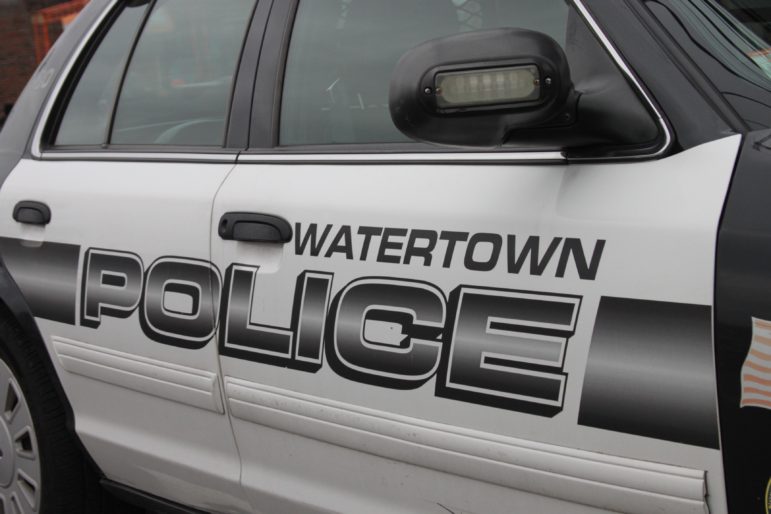 The following information was provided by the Watertown Police Department.
Arrests
March 3, 9:40 p.m.: A witness spotted a man with a large pair of bolt cutters near the bike racks in the garage for the apartments at Arsenal Yards. When the man saw the witness he ran and hid behind a vehicle. Police were contacted, and the located the man near Sweet Greens. When they were speaking with him they discovered he had a warrant for his arrests. He was taken into custody, and when police were booking the man they found he had a stolen credit card. Sean Murphy, 41, of Andover, was arrested on a charge of receiving stolen property and on the warrant from West Roxbury District Court for assault with a dangerous weapon, threats to commit a crime, and malicious destruction of property under $1,200.
Incidents
March 2, 5:06 p.m.: A shoplifting incident was reported at Roche Bros. The manager said on Feb. 28 a woman went around the store with two reusable bags. She placed several items under her jacket and in a bag. Then she went to the register area and took candy, and grabbed a bottled drink and uncapped it and drank it in the store. Next she headed to the bakery area and then left without paying. She had taken $181.79 in items. Officers viewed the security video and recognized the woman from previous incidents. The 45-year-old Watertown woman was summoned to Waltham District Court for shoplifting by concealing merchandise.
March 2, 6:14 p.m.: A resident reported issues with stolen checks. He discovered about eight checks were missing, and four had been used without his permission. The first was for $1,100, the second for $920, another was for $1,100, and the final one was for $1,115. Police are investigating.
March 3, 6:10 p.m.: A Common Street resident saw some suspicious activity on his home security camera so he called police. He got a motion alert on his phone at 6:03 p.m. He saw the silhouette of a person looking in the garage window for about 30 seconds. The light was too dark to get a description of the person. Nothing was missing and nothing was disturbed. Police added extra patrols in the neighborhood.
March 5, 10:11 p.m.: A resident of 100 Warren Street got his tax return back in the mail, but when he found it he saw it had already been opened and was dropped at his apartment door. Nothing was taken, and he has not seen any fraudulent activity on any of his accounts. It is not clear if someone opened it intentionally, or did so by mistake.