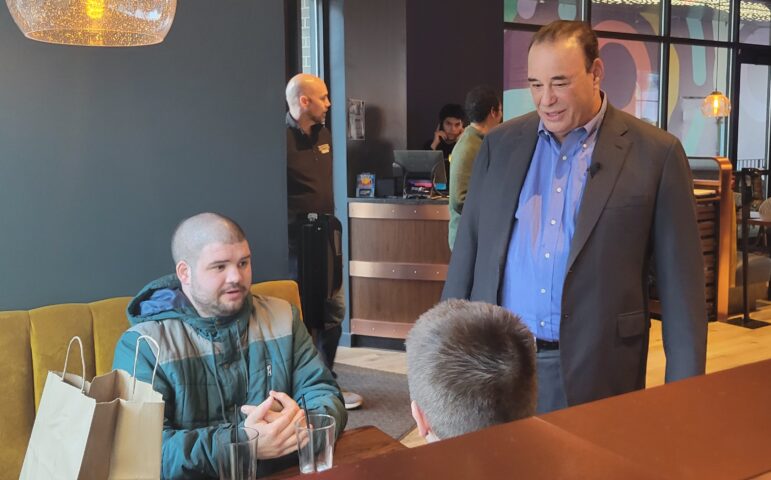 TV host turned restaurateur Jon Taffer recently stopped by the eatery in Watertown that bears his name: Taffer's Tavern. Just five months after opening, the restaurant in Arsenal Yards has been doing well, as is the Boston area, he said.
The host of Paramount Network's Bar Rescue has fond memories of the Boston area, having run a nightclub and bar convention from an office in Newton.
"I have always loved this city. You look at what's going on around the country now, the crime problems, the issues post COVID, but Boston's doing great," Taffer said. "You guys don't have the crime surge of other cities, you don't have the political issues that other cities are having right now. It's a great city."
On his trip, Taffer got to meet some of the diners enjoying a bite, and grab some photos with them.
"I love meeting people who come here, I love talking to them," he said. "On TV I don't get to talk to anybody. I don't get to look in their faces. Here I do. It's special to me." 
More and more people are dining out, Taffer said, so business for restaurants has been trending in a positive direction.
"Generally, revenue is up 20 percent over pre-pandemic levels," Taffer said. "Costs are higher, so profits are a little challenged now, but revenues are high so people are coming back. Clearly, after the pandemic people wanted to go out again."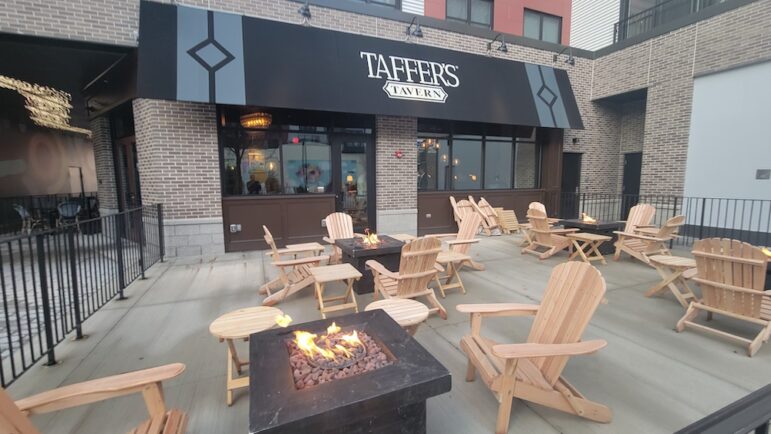 The Watertown location is the third one for Taffer's Tavern, and he has found that customer tastes remain similar across geographic areas.
"It's funny, I was looking the other day. The number one selling items are common in Atlanta, Washington, D.C., and Boston," Taffer said. "The Campfire Cocktail is our number one favorite. Our chicken sandwich is hugely successful and our short rib is our number one selling menu item."
The restaurant will be adding some new seasonal menu items.
"We're adding a whole new spring menu … a lot more salads, our famous strawberry salad comes back and a few others," Taffer said. "We'll change menus three times a year, typically adding winter items, adding summer items. We don't take away the top sellers ever. We add around them."
Taffer's also recently kicked off Hungry Hour from 3 p.m. to 6 p.m., featuring appetizers and other menu items for $11 or less. See the menu here.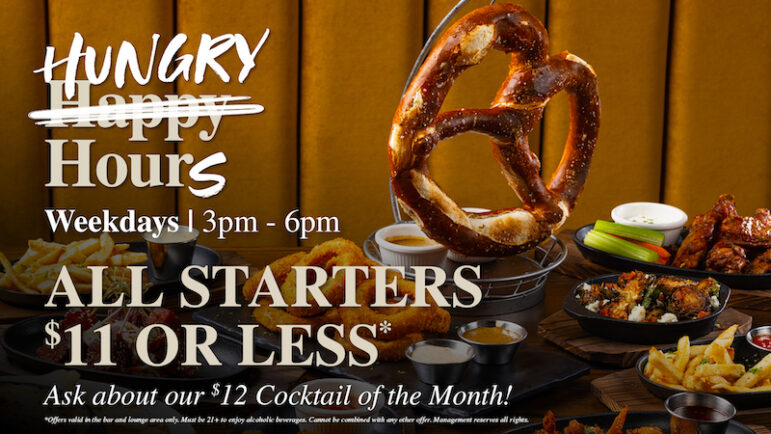 The part of the menu that people often seek out at Taffer's is the cocktail menu.
"The average casual restaurant does about 20 percent of sales in liquor. We do 50 (percent)," Taffer said. "We do a much higher percentage of beverage sales, but it's because of who I am to some degree, but we worked really hard on a cocktail program, so we think they are pretty spectacular."
Taffer stopped by Watertown, and said he plans to come back every few months. He will soon have more spots around the area and across the country to visit.
"We're going to do another one in the area. It's probably a year away," Taffer said. "We're going to do Las Vegas soon, we are going to be opening in Alabama soon, and more units in Atlanta, as well. We have 22 under development."
In the meantime, he also will be shooting the latest season of Bar Rescue. He will shoot 18 straight weeks in 18 different locations.
On the horizon for Taffer's Tavern is the first branded spirit, which Taffer said will soon debut, and to start it will only be available in the Boston and Las Vegas areas.