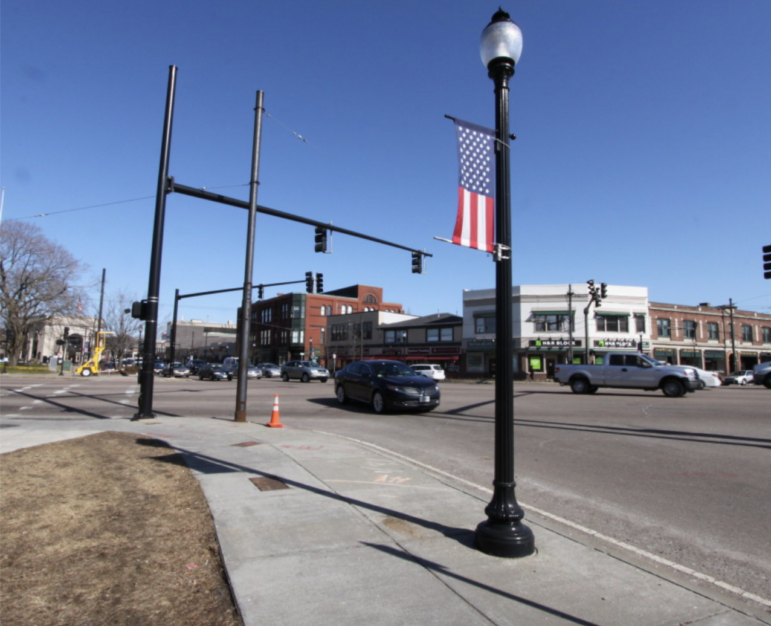 By Linda Scott
Watertown Resident
First, Let's Nerd Out a Bit:
A study was commissioned by Watertown to set a dollar amount to charge non-residential projects in the City. This was to off-set some of the costs of these projects to Watertown, and the aim was to put this money towards affordable housing in the City. This money is called a "linkage fee." Part of this 2022 study was to project housing needs for Watertown. Here's what that report (called the "Watertown Commercial Development and Housing Nexus Study") says:
"Since new employees will live in a variety of communities, it is necessary to determine the share that will demand housing in Watertown. To estimate the percent of new employees who will demand housing within the city, the results from a survey of employees in office, laboratory, hotel and retail buildings conducted in February and March 2022 were used. This survey measured demand by asking employees whether, as a result of obtaining a job in Watertown, they either moved to the city or sought housing in Watertown but did not move there due to housing costs. Based on the survey results, the percentage of new employees who are expected to demand housing in Watertown is 15.6. This percentage was multiplied by the gross number of new jobs in each industry to estimate the number of new workers who will demand housing in Watertown, which equals 968. The occupational distribution for each industry was then applied to the number of workers in that industry who were expected to seek housing in Watertown to estimate their earnings distribution."
"Housing Demand. Based on projected new development of 2,600,000 square feet over the next ten years and the likely mix of tenant industries, 6,213 new jobs are estimated to be generated in Watertown by this development. Information on the occupations and earnings of these new employees, in combination with data on the distribution of households by size and number of workers and survey results on the share of employees who moved to or sought housing in Watertown when they obtained a job in Watertown, is used to estimate the demand for new affordable housing units from the projected new development and employment. This analysis projected the need for 360 new housing units to address this demand, including 86 low-income units, 74 moderate-income units and 200 middle-income units."
Here's the WatertownMaNews article on the City Council Meeting where the results of this study are discussed: https://www.watertownmanews.com/2022/06/16/council-seeks-payments-from-developments-to-go-to-affordable-housing/
Current Watertown Square Housing: the Specifics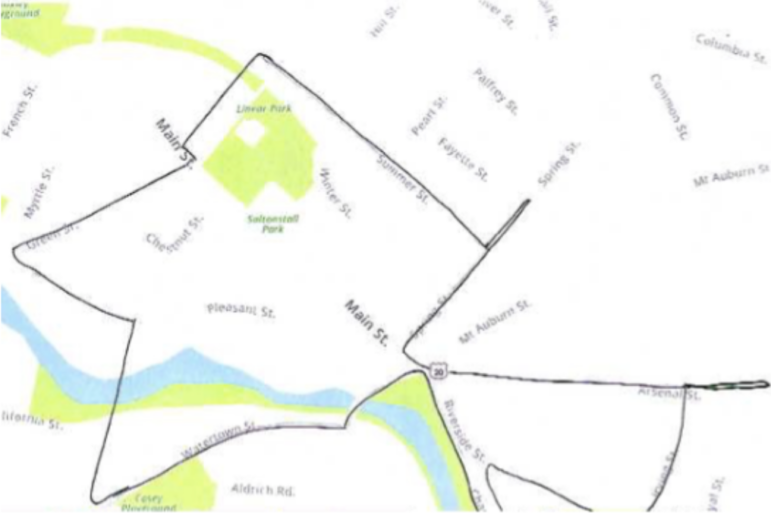 Back to our dive. Because Watertown Square is being targeted by the City for all of this potential development, I did numerous walks, drives, and internet searches to evaluate Watertown Square's current multifamily housing numbers.
I restricted my search to an area delineated by Gables/Elan Union on Arsenal Street as the farthest eastern point of the Square, to Watertown Street as the farthest southern point, Summer Street as generally the farthest northern point (with a small jut out on Spring Street to about Fayette Street), and just beyond Whites Avenue (Forest Street) and across Main Street, down Green Street to the river, as the farthest western point. The total number of housing units in multifamily buildings in this sample area of Watertown Square is 1,416.
This doesn't even begin to count the hundreds of single- and two-family houses in the Watertown Square area!
However, if we zoned this whole area for this MBTA Law, we'd be making ourselves even more vulnerable to opportunistic developers, coming in on an as-right basis to build anything they wanted that fit into the zoning code, without us having a meaningful ability to change the project. Zone it, and they will come!
And what would the City's response be? It's a familiar refrain: "Sorry. We can't do anything. It's zoned that way."
Obviously, zoning in Watertown Square needs to be looked at and refined, but not like that. I have some ideas about how to approach fulfilling our MBTA Law mandate. I'm not sure they're good ideas, but I'm sure that you'll all let me know. Please be kind when you do. They'll be posted tomorrow, in Part 4.