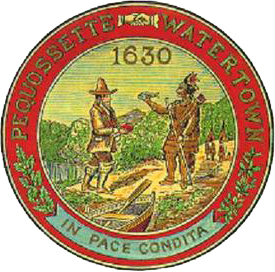 A rule preventing anyone who is a "city employee" from appearing in front of any City committee or board had been limiting the number of candidates for volunteer boards, said City Manager George Proakis, so he asked the City Council to make some changes so they have more freedom under the conflict of interest rules.
People serving on volunteer boards, such as the Planning Board, Conservation Commission or Licensing Board, will now be "special municipal employees." They had been considered municipal employees, which led to some strict rules.
"It makes it difficult to recruit and retain someone with certain areas of expertise," Proakis said. "You may want someone with landscape architecture expertise to be on the Conservation Commission, but if they work for a firm that does a project in front of another board for other business – that is not allowed."
He added that "If you are a special municipal employee you can represent someone in front of a different board other than the one you are on."
The person would be prevented from appearing before the board that he or she serves on, Proakis said.
Proakis said he wants to remove barriers and make sure Watertown gets the best people for the positions.
"There are circumstances where I have seen this become a challenge for a reason that really makes one scratch their head and say, I'm just putting a barrier in front of very competent people who want to be a part of city government," Proakis said.
A list of 26 volunteer boards was made to create the list of special municipal employees. Proakis said after putting the list in the City Council's information packet he realized that some elected officials could also be included, such as the School Committee and Board of Library Trustees.
Councilor John Gannon asked how the School Committee could get the new designation if they get compensation. City Attorney Mark Reich said that the School Committee could be included even though they receive compensation, because it is below $10,000 and works for fewer than 800 hours a year.
City Councilor Lisa Feltner also asked to have the Contributory Retirement Board members also included.
The City Council unanimously approved the list of committees and boards on the special municipal employee list, including the School Committee, Library Trustees and Retirement Board.