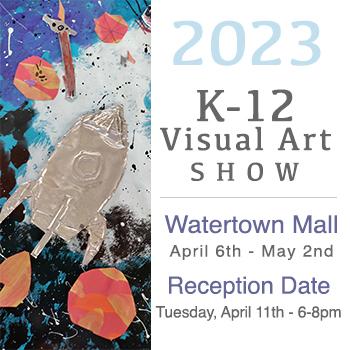 Artwork created by students in the Watertown Public Schools will be on display beginning this week.
The Watertown Schools announced the Visual Art Show at the Watertown Mall, 550 Arsenal St. The show features works from students in grades K to 12. It begins April 6 and runs through May 2.
An opening reception will be held on Tuesday, April 11 at 6-8 p.m.