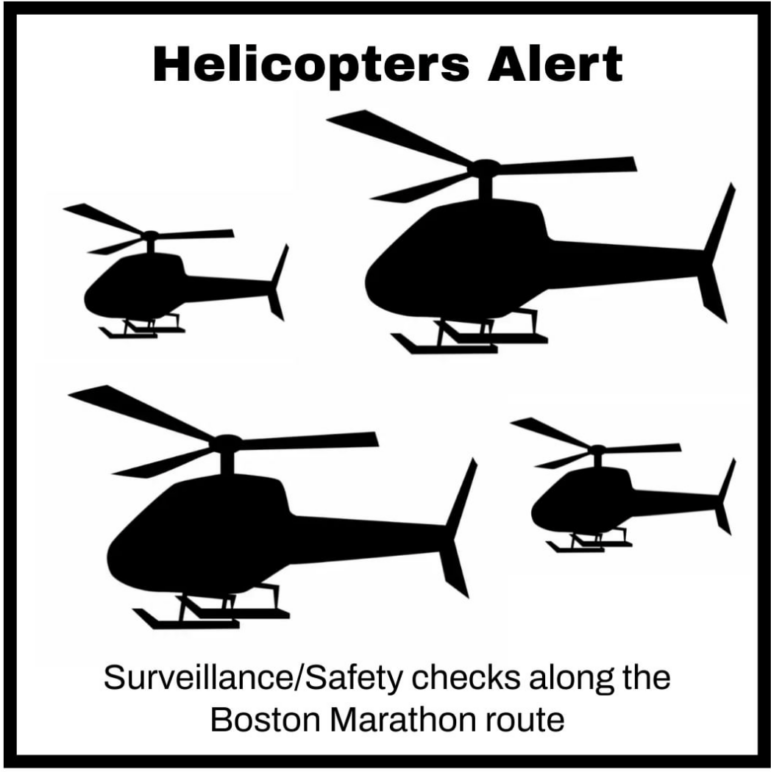 (UPDATED on April 16 at 8:10 a.m.)
Helicopters have been flying over the Watertown area this weekend, both in preparation for the Boston Marthon and in the search for a kayaker reported missing .
Friday night a State Police helicopter patrolled over Watertown after a kayaker was reported missing. The man was later found safe at his home,.according tonl Watertown Police, who assisted with the search.
The City of Watertown announced that helicopters will be flying over Watertown from in the days leading up to the Boston Marathon as well as Marathon Monday.
The City sent out the following announcement:
Even though the Boston Marathon does not go through Watertown, if you see low flying helicopters in the sky, please be aware that they are conducting surveillance/safety checks along the Marathon route. The helicopters will be performing this today, Friday, April 14 through Monday, April 17, 2023.