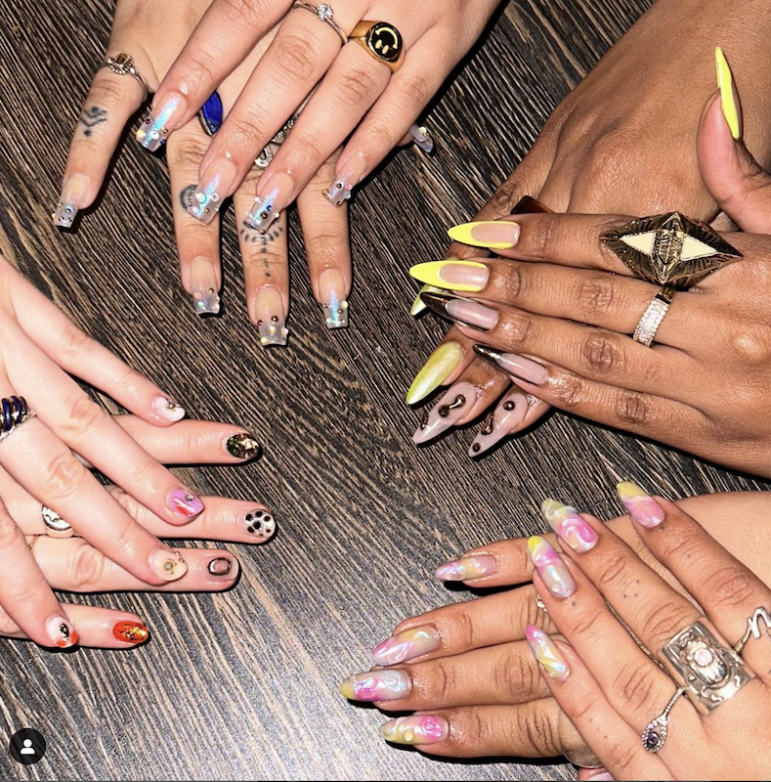 What started as a pandemic hobby has turned into a calling for a Watertown woman, who now hopes to turn her passion for nail design into a local business.
Rickteyzia Simmons currently works as a high school teacher in Cambridge and works on nails during her free time, but she is working to open her own nail salon, Candy Paint by Teyzia, in Watertown.
Simmons taught herself how to do her own nails, and got a good response.
"It was my pandemic hobby. I never planned to do others' nails. I just did my own," she said. "As I started to do them and post them online people said they liked them and joked that they would book me, and then it became serious."
Demand has outpaced Simmons' availability, and she now has a waiting list.
"I have about 15 to 16 clients — set clients," Simmons said. "I see them based on my availability with school. Once I have a space I will not have a wait list, and I can take walk-ins."
Simmons said her technique and approach set her apart from many other people doing nails.
"(People) are attracted by the quality of nails and the design aspect — I don't rush through the process. I take my time," Simmons said. "My retention rate is higher because of my attention to detail." 
She does not use acrylic nails. Simmons' makes nails with a full-gel base, and she prioritizes natural nail care. She also offers Russian manicures, pedicures, and a wide variety of creative nail art. 
"Usually they are personal requests. They come to me with different designs from Pinterest, Instagram, or they tell me things that they like and I freestyle," Simmons said. "I worked in fashion. My background is in fashion, I went to school in fashion merchandising in high school. I designed prom dresses, and I am used to working on details."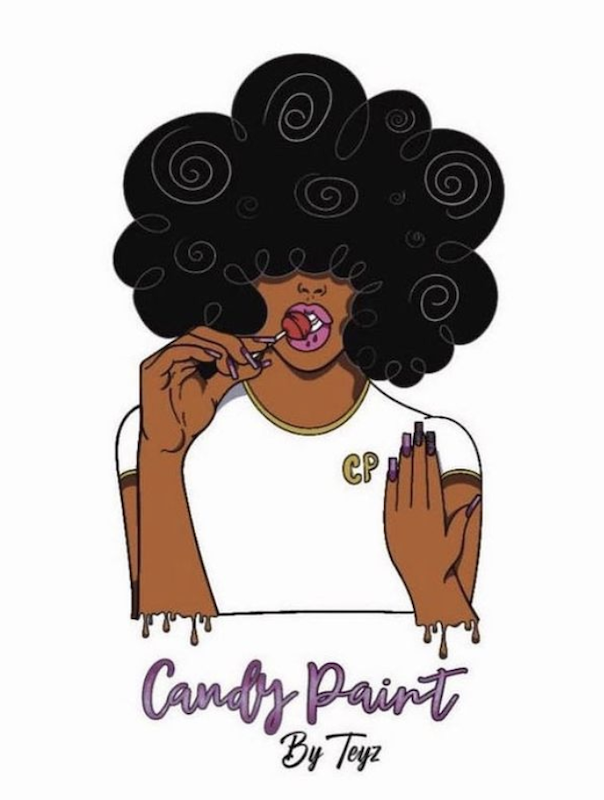 Simmons is working to pass the State boards to get certified. She plans to have space for other people to do nails and other services, and she will also teach her techniques.
She hopes to find a space in Watertown, and has an ideal location.
"Arsenal Yards, that's the goal. Everything else is plan B," Simmons said. "Most of my client base is nearby. Watertown is just accessible with the MBTA, the highway, and there's a ton of foot traffic in the Arsenal Yards area."
She believes her salon would be a good addition to the small business community.
"There are not a lot of small, Black woman-owned businesses in Watertown and having small business in such a big development gives a sense of community, and there is no com without small businesses," Simmons said. 
Before she opens Candy Paint, Simmons will have to raise the capital to build out or renovate a space. She has started a crowdfunding effort to raise $50,000. The page can be found by clicking here.
See pictures of Simmons nail designs at www.instagram.com/candypaintbyteyz/