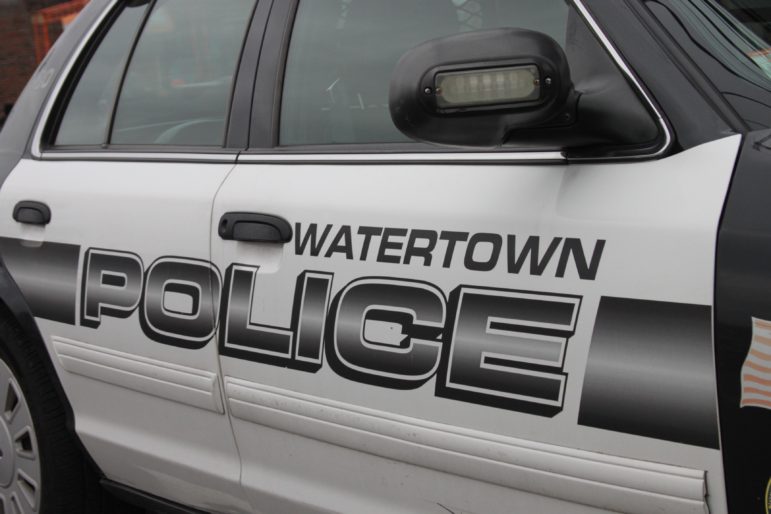 The following information was provided by the Watertown Police Department.
Arrest
April 10, 4:29 pm.: A man was seen at Target taking an electric scooter. Security followed the man who got into a grey 2008 Toyota Camry and they got the plate. Police got the description and pulled the vehicle over on Arsenal Street. The scooter was in the back seat. The driver said he was coming from Target but he didn't take the scooter. He said he had purchased it in Boston, but later admitted to taking it from Target. The man also had a default warrant from Dedham District Court for two counts of shoplifting. John Bendow, 54, of Boston, was arrested for shoplifting, a third offense, and the warrant.
April 11, 6:30 p.m.: Police were called to Best Buy for a shoplifting in progress. A man came into the store, took a PlayStation 5 and a humidifier and walked past the registers without paying. The items cost a combined $1,270. Police got a description and he was stopped. They discovered he also had two warrants for his arrest. James Chase, 60, of Boston, was arrested on a charge of larceny over $1,200, and two warrants: one from Lynn District Court for receiving stolen property and one from Woburn District Court for larceny under $1,000.
Incidents
April 10, 11:15 a.m.: A Ball Street resident received notification that the resident had been registered with the unemployment office. The resident works at Raytheon and is still employed. Police are investigating.
April 10, 5 p.m.: A vehicle was pulled over California after police ran the plates and discovered they had been cancelled. The driver, a 38-year-old Dedham woman, did not have a driver's license and was not insurance. She was summoned to Waltham District Court for unlicensed driving, driving an unregistered motor vehicle, and driving an uninsured motor vehicle.
April 11, 9:40 a.m.: A Bates Road resident reported a case of unemployment fraud. The resident is employed but was registered with the state unemployment office.
April 11, 4:30 p.m: A vehicle turning left from Bridge Street onto Pleasant Street collided with an oncoming car. Police arrived and checked on both drivers. One did not have an active license. The 19-year-old Watertown man was summoned to Waltham District Court for driving without a license.
April 12, 4:30 p.m.: A package was left at a building on Warren Street, but when the recipient came out to retrieve it, the package was gone. It contained ukulele strings. Police are investigating.
April 12, 11 p.m: A resident discovered that $290 had been taken from him using the Zelle app. He told police that his WhatsApp account was not working anymore and he believes someone was impersonating him. Police are investigating.
April 13, 2:30 p.m.: A Kimball Road resident responded to an ad on Facebook for Siamese kittens for sale. She wanted to purchase one, and was told it cost $200. She sent the money by Venmo. Later the person requested more payments, totaling $563, from four different Venmo and Zelle accounts. Police are investigating.