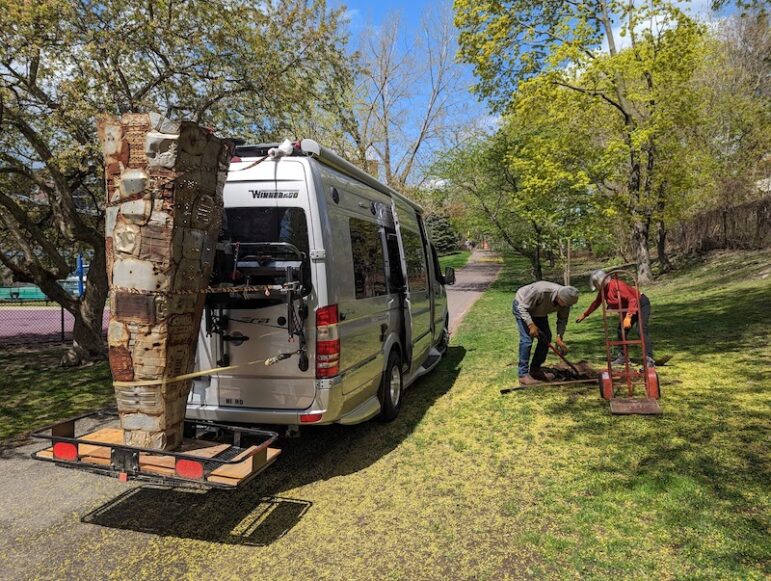 Installation of Watertown's newest public art installation, the Community Sculpture Walk, began this week when the first of four pieces was erected in Saltonstall Park.
The other three sculptures will be installed next week, said Liz Helfer, Watertown's Public Arts & Culture Planner.
Two of the sculptures will be along the path through Saltonstall Park (near City Hall and the Watertown Boys & Girls Club). The other two will be along the section of the Community Path between Whites Avenue and Waverley Avenue.
Power Plant by Joe Chirchirillo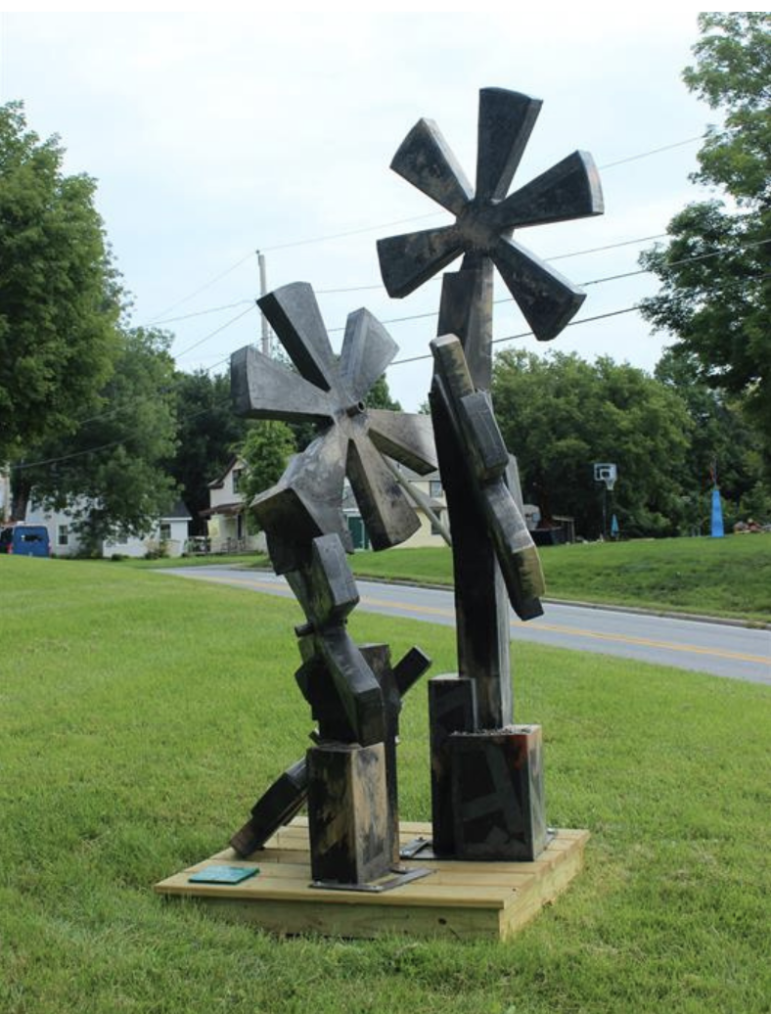 See an interactive map with more information about the location and the inspiration behind the sculptures by clicking here.
The City of Watertown provided the following information:
The Watertown Public Arts and Culture Committee is excited to launch Watertown's first
Community Sculpture Walk. The walk follows the Community Path from the Saltonstall Park to
Howard Street.
Opposition by James Payne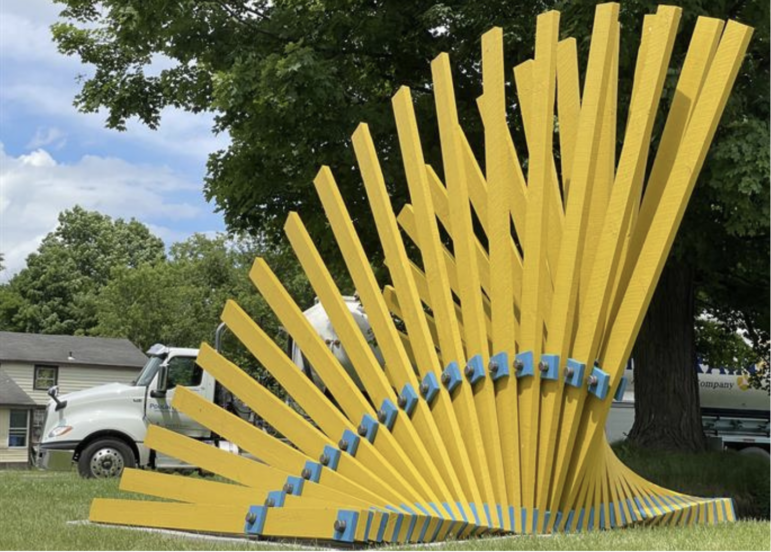 In 2023, four sculptures have been selected, with four more coming in 2024. The sculptures will be on loan for two years.
The inaugural theme of the Community Sculpture Walk is "the river." Sculptures by Peter Dellert of Holyoke, Linda Hoffman of Harvard, Joe Chirchirillo of North Bennington, Vermont, and James Payne of Perkinsville, Vermont, each address the theme in a different way.
Inheritance by Peter Dellert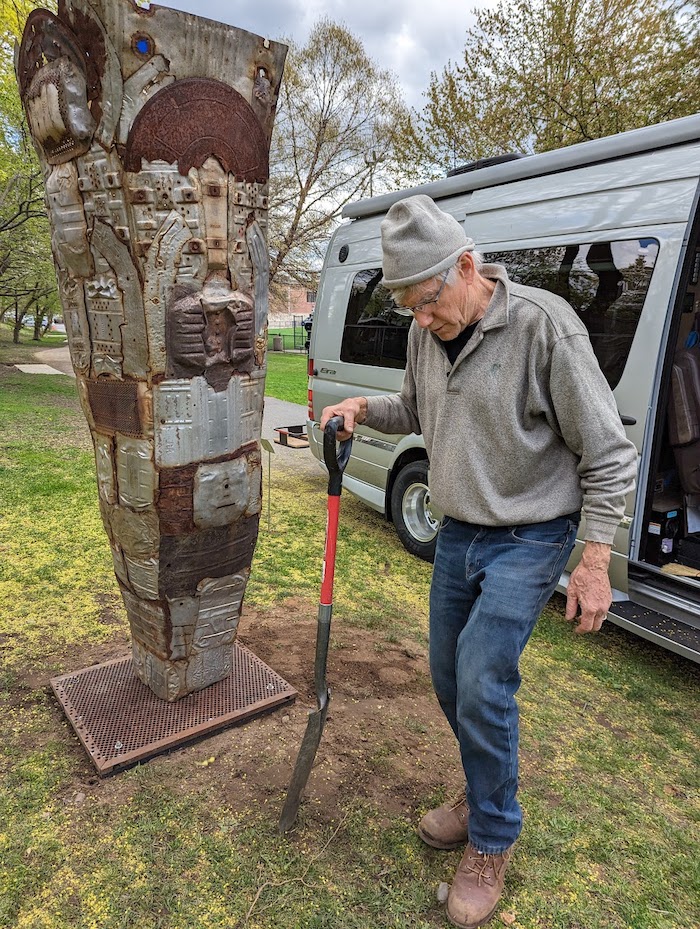 You are invited to join the artists and the Public Arts & Culture Committee for a grand opening on Thursday, May 18th from 5-7 PM at the Community Path by Saltonstall Park in Watertown. Meet where the Community Path meets the parking lot behind the library at 123 Main St. Walk the path, hear the artists speak about their sculptures, and enjoy an all-ages art activity.
Refuge by Linda Hoffman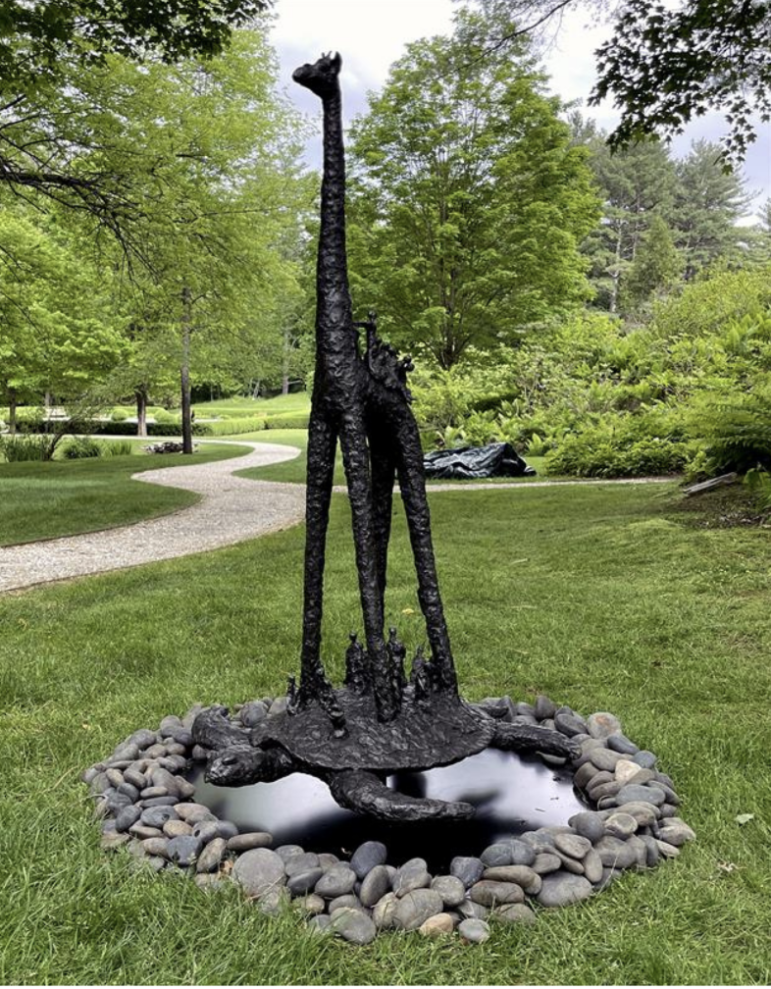 Learn more online at: https://www.watertown-ma.gov/816/5211/Community-Sculpture-Walk
or email Public Arts & Culture Planner, Liz Helfer, at ehelfer@watertown-ma.gov.