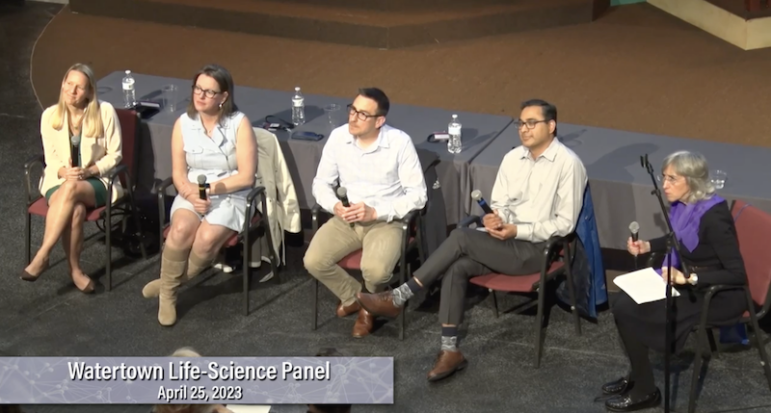 The Watertown Business Coalition's third annual Life Science Panel featured four people who work at local biotech companies, each of which is at a different stage in its pharmaceutical development.
The event took place at the Mosesian Center for the Arts on April 25. Attendees learned that there are 63 life science companies right in Watertown, and that they think being here helps their companies, said WBC Co-President Doug Orifice.
"Our takeaways included the feeling that being located in Watertown is a "plus" when it comes to recruiting talent," he said. "There is also a sense that there is some community that is growing among our life science cluster."
The panel was organized and moderated by Merle Kummer of CoLAB.
Panelists
Watertown Cable Access TV recorded the Life Science Panel presentation. To see it below: