Watertown has $10.5 million to spend, and the clock is ticking!
The City Council will be the ones divvying up the dollars, but Councilors will have to choose from a long (and growing) list of proposals:
The Department of Public Works needs around $5 million to replace Watertown's crumbling water and sewer infrastructure.
The Belmont-Watertown United Methodist Church — the site of the Watertown Food Pantry and numerous 12-Step meetings that kept going through the pandemic — needs a complete facelift if it's going to continue to provide any semblance of these services to the community. Reverend Gary Richards said the total amount for that project could be between $8 and $10 million for the whole project.
The Watertown Housing Association needs at least $1.5 million to give low-income renters better kitchens and floors that haven't been updated since the 1950s.
The building where the Boys & Girls Club meets is absolutely bursting at the seams and needs to purchase more space.
Wayside Youth needs around $250,000 to hire one full time social worker for 2.5 years to better serve families and youth who need social services in Watertown.
Local groups are requesting money for elder care, rental assistance, public transportation solutions, climate solutions, and more.
The Funds
Right now, Watertown has the money to fund many of these projects – kind of. However, the City Council has very little time left to decide what to do with the funds. And if the money isn't used, the City has to give the ARPA funds back.
The American Rescue Plan was enacted on March 21, 2021, allocating $1.9 trillion nationwide for cities and towns to enact as they saw fit with very few strings attached. The idea was to let all these communities decide for themselves where the money could be best spent to recover from COVID. Massachusetts towns and cities received $2 billion in total, and the federal government allocated dollar amounts to towns based, in part, on population. Watertown received about $10.5 million.
Here's the catch: all ARPA funds must be committed to a project by the end of 2024, and spent by the end of 2026.
"That's the first challenge, timing," said Vincent Piccirilli, Council Vice President and chair of the Budget & Fiscal Oversight Committee, established a two-month open period where anyone can submit a proposal for what to do with the monty, and will ultimate consider the proposals and a recommendation to the City Council.
"If you know anything about government and how it works, this is a classic example of having to have shovel-ready projects, because you can't waste time on design," he said.
The City started receiving their ARPA funds in May of 2021. Fifty percent was delivered then, and the other half arrived in September of 2022, Piccirilli said.
Janis Hudson, the Chair of local non-profit group Watertown Forward — which has hosted several "city chats" around ARPA — said that part of the reason the group decided to host the city chats is because Watertown's City Council is "a little behind the eight ball in starting this process."
"Eighteen to 19 months from now is not that long," she said. "They're going to spend the money, but the question is can we help them spend the money in a way that reflects the community's needs. We're hoping we can help them cross the finish line in time."
The Proposals
But which effort, or efforts, should cross the finish line? With one month down and a month to go in the Budget & Oversight Committee's proposal period, groups all over Watertown are preparing plans, but some have had their plans ready for years.
At the Department of Public Works, Superintendent Gregory St. Louis told Watertown News that around 75-80 miles of the water system in town dates back to more than 100 years ago. "It's well beyond its useful life," he said. A water rate study that DPW presented to the City Council highlighted the need for $5 million to replace these systems. Simultaneously, St. Louis said the improvements could help keep future water rates down, which at the moment could be at risk of increasing multiple times over in order to keep up with infrastructure and demand.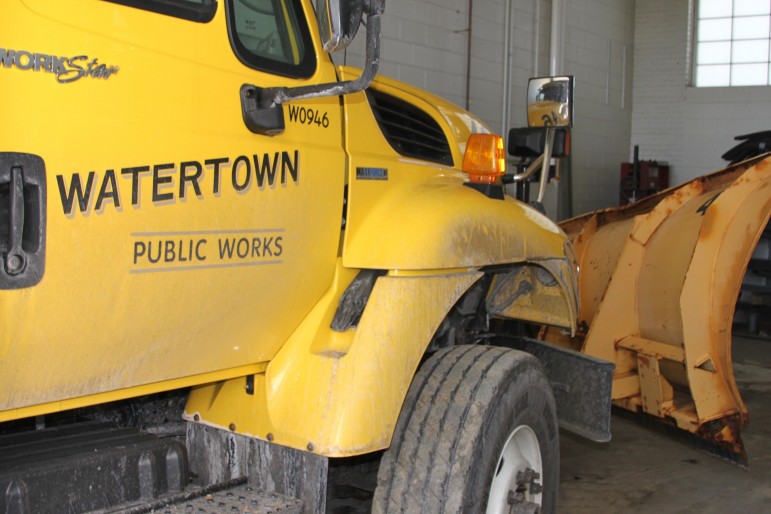 Not everyone is thrilled with the idea of spending half the ARPA budget on water pipes. "I personally don't think that's a good idea," said Councilor-at-Large Tony Palomba. "I think the money should be used for programs that really directly affect people who were hurt or might have been affected by COVID in some way. They would be doing this whether they got the five million or not from other sources. Most of these other proposals would not be done."
St. Louis countered: "[Former City Auditor] Tom Tracy once said that if it goes toward water or sewer, everyone in town benefits. There's some benefit to having projects that really do have a city-wide benefit."
Another idea in the mix: The Belmont-Watertown United Methodist Church has long been planning a renovation of its building to make the church space into more of an all-purpose community center. In addition to adding accessible bathrooms, a new elevator, and bringing the sprinkler system up to code, the church wants to bring the kitchen in the basement into the 21st century. Currently it's in a state of mild to moderate disrepair: caution tape covers the over and range area. Last spring the roof peeled off the place and came crashing down.
"We don't need it to be a commercial kitchen, but just one that's available to the community and hosts community meals," said Pastor Gary. "There's no place in Watertown where people can get a free meal right now."
The church, which also hosts the Watertown Food Pantry, wants to expand the food pantry space and options, and generally be a better meeting space. "There's not a lot of space here where people can gather for free, outside of the library," Pastor Gary said. "That's important, in my mind, for civic life and democracy."
How much is this whole project going to cost? "We know the budget would be between $8 and $10 million for the whole project, the renovation for the church building and downstairs," he said. Not all of that would come from ARPA, he emphasized; the church leadership and membership are currently working on an estimate for how much to ask the City for.
Across town, any parent who has dropped their kid off at the Boys & Girls Club of Watertown has likely seen kids spilling into the building after school or out of the building after summer camp. And "spill" really is the operative word. The Club serves an average of 100-130 kids every afternoon.
"It's tight in here," said Executive Director Gary Beatty. "It's evident to me that we're at capacity. Having additional downstairs space would be a big help to us." That downstairs space is currently occupied by the First Path Daycare center, which is planning to relocate. And oh, the space for activities they would have if they could move in there, Beatty says.
"We're looking at the potential of having that be a licensed after school program. Right now we operate on a drop-in system," he said. "We want the space to be an open plan area that's a flex space. We could have additional computer labs. There are some upgrades to the building in general that will have to happen."
"Our club was really the only childhood center that remained open during the peak of the pandemic, and we're really proud of that," he continued. "So we feel very tied to what the ARPA funding is about, and we see this as a sustainable investment for the community." The exact dollar amount they would need, he said, is something they're working on.
Another family service in town that says they're in need of expansion is the Watertown Youth Coalition and Wayside Youth & Family Support Network, which provides mental health counseling and resource specialists — among other services — to families and children in need. They've been in the Watertown community since 1968 currently has two social workers filling one full time position and a bevy of graduate interns rounding out the staff.
"We have long talked about needing more staff to provide more services for more residents," said Laura Kurman, the Network's Senior Director. "In particular, more intensive services that need more staff time and resources are mental health support and housing, substance addiction … these are just more intensive kinds of chronic needs." Finding housing for people takes a lot of time, she said. And there aren't a lot of resources for those with mental health issues.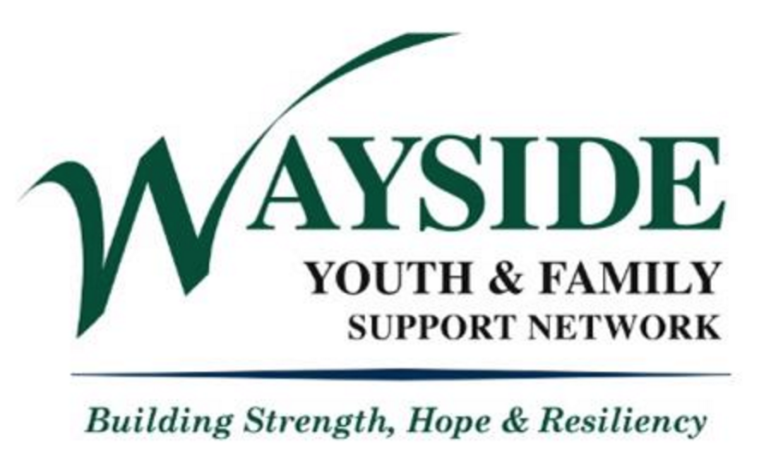 Wayside Youth is asking for up to $250,000 of ARPA funds. This, Kurman said, would allow Wayside to hire a full time clinical social worker on a two-and-a-half-year contract to provide more in-depth, extensive services to those who need it.
"We need to be able to provide for more than just the people who happen to call and come in and can sort of get the help they need and go on their way," Kurman said.
Also dedicated to providing for his people, Michael Lara of the Watertown Housing Authority has ambitions to at least partially gut McSherry Gardens, a low-income and subsidized housing complex down the street from Watertown Middle School. The 1950s apartment buildings have 40 units spread over five buildings, and haven't been updated since it was built. That means bathrooms, kitchens, floors, appliances and more are all now pushing 75 years old, not to mention the fact that the buildings need to be made more accessible.
"The average tenant is extremely low income," Lara said. Many of them are seniors on a fixed income of $15,000 per year. Keeping the rent under $450 is only possible with a significant state public housing subsidy, but Lara says the WHA deals with chronic underfunding.
"Preserving and maintaining a public asset is an expensive endeavor," he said. "Underfunding in day-to-day operations is one thing, but we're also not able to get into any capital improvements."
The WHA has planned two phases of construction. "We have the budget for $3 to $3.5 million for one building," Lara said. That's phase one. Phase two would be dealing with the other four buildings.
So how much will it cost to have low-income, senior and/or disabled residents of Watertown live in affordable abodes with appliances like sinks and stoves from this century? "We're estimating $1.6 million. It might end up being $2 million," Lara said. "If the City Councilors are looking for shovel-ready projects, this is it. You give us the money and we'll go today and spend it by 2026."
Also under consideration: climate change. Watertown Faces Climate Changes is part of a small coalition of groups looking into transit and climate change solutions.
"Our proposal comes out of the town's climate goals," said Deb Peterson, a member of the group. "The town's goal is to reduce traffic and local car miles by 50 percent by 2050, which seems a long way off but it's not."
WFCC and their affiliates want the City to put together a study looking at "on-demand micro transit."
"We've been pushing for bicycles and pedestrians and bus lanes, but this could be another piece of a local transportation system," Peterson said. "Newton has a program like it, Salem has it, and they've been successful." According to her the Commission on Disability has already endorsed the idea — in addition to helping those with disabilities Peterson says it would help underserved populations who might not have access to cars.
"​​I've been active in the city for many years and always from the outside," she said. "This is the first time I've ever seen the City Council really enact what I'd like to believe is a sincere attempt to generate ideas from the ground up in our community, it's really exciting. It's really empowering. If these ideas are really worthwhile they'll get an airing and not have to compete with the pile of legitimate city needs the admin is dealing with."
The Decision
With so many projects in the pipeline, how will the Council make a decision?
Piccirilli said there were two key items that the Budget & Fiscal Oversight Committee is weighing as it started looking at proposals. One, how practical it is, and two, how much it aligns with the City's priorities.
"I'm of the opinion that every good idea should be funded, and that for every idea that matches the community's priorities, we should try to find a way [to fund it]," he said. But the hard decision, he conceded, will be how much to give to each project. And, whatever the Budget Committee puts together for the Council, he emphasized, is only a recommendation. "Once it goes to the Council we hope that all members of the Council will participate in the discussion," he said.
"I'll say right up front, this is a new unique process for us, and we're trying to put together a process [that's] as open and transparent and collaborative as possible," Piccirilli said.
If you would like to submit an ARPA proposal to the City Council, the deadline for submissions is May 26 at 5 p.m.. They can be sent to arpa@watertown-ma.gov.