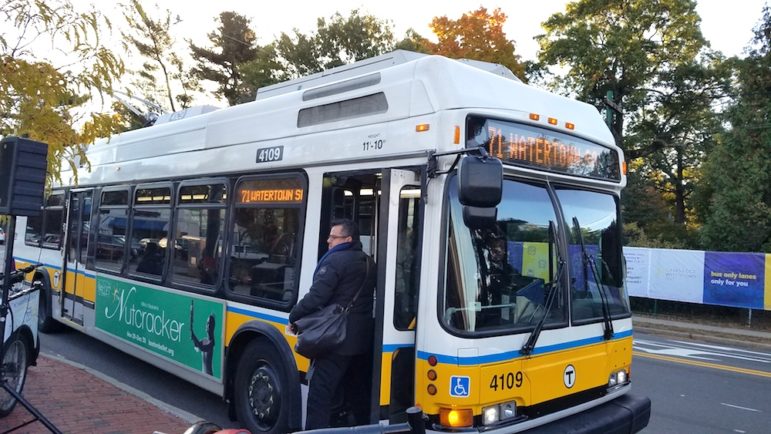 The MBTA released the final report for the Better Bus Project, which includes changes to multiple routes serving Watertown.
Some routes have been altered, or even replaced. Others have increased or reduced service. And there are some new routes.
The changes impact the following routes: 52, 53, 54, 56, 57, 58, 59, 70, 71, 73, 170, 502, 504, 554, 556 and 558. More details can be seen below, and the full list of changes is available by clicking here.
The MBTA sent out the following information:
On November 17 and December 15, 2022, the MBTA Board of Directors voted to approve the Bus Network Redesign Revised Network and accept the results of the Title VI Equity Analysis. These two votes allow the MBTA to begin implementing the Network Redesign.
The Final Report summarizing the Network Redesign's planning process is now published. The Report summarizes the journey of the Bus Network Redesign, from the earliest conversations with riders in 2019 to the approval of the revised network in 2022. The Report provides an overview of the Bus Network Redesign final proposal and provides an in-depth look at the project's planning and stakeholder engagement process.
Highlights from the Report include:
Rationale for why the current bus network needs to change.
Goals of the Network Redesign, and how the final proposal meets those goals.
Summary of the redesign process, public engagement, and how public feedback shaped the final outcome.
Estimated operating and capital requirements of the Redesign.
Details on what will change – maps, by route, including service hours and frequency including what we changed from the May 2022 proposal.
Moving to Implementation  
The MBTA now begins to implement the Network Redesign over the next several years. While bus operator headcount is a key dependency for changing operations and increasing service, the MBTA is also advancing capital infrastructure projects such as transit priority, bus layover spaces, bus stops, and signage.
Stay Connected
To stay informed about the progress of the Bus Network Redesign, visit MBTA.com/BetterBus. 
If you have been forwarded this message and would like to receive email updates about the Better Bus Project, please sign up here.