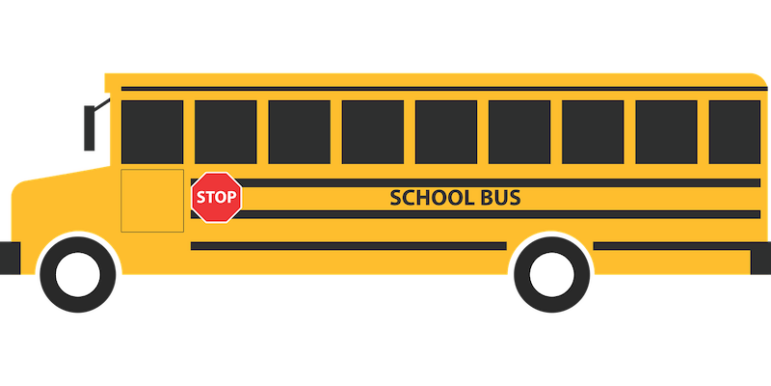 Students living more than three-quarters of a mile from the temporary Watertown High School campus at Moxley Field will be able to ride the school bus for free next year. The School Committee also heard that the number of seats on the bus to Hosmer Elementary School will be reduced starting in the fall.
Superintendent Dede Galdston said that while the free busing to the high school will be available, it is intended for students would ride it regularly.
"It is for students committed to riding the bus for the school year. It is not public transportation. It is not: today I feel like it, tomorrow I don't," Galdston said. "The idea is if it is a hardship getting to school or a student can't get the by walking, we encourage them to do that — it is an excellent solution for students who need that. You have to sign up and commit to that."
Free busing will also be offered to Watertown Middle School students who live 3/4 of a mile from the school or more. The school is right next to Moxley Field, so the drop offs and pickups (as well as start and dismissal times) for WMS will be 45 minutes before those for WHS.
Students must sign up for the bus by June 12, unless they move into the district after that date, Galdston said.
Hosmer Bus
The number of seats on the bus to Hosmer School will be cut from 65 to 52, Galdston said. This was done so that there would be a maximum of two students per seat, as opposed to the currently allowed three students per seat.
One of the reasons for reducing class size is to cut down the amount of time students are on the bus, Galdston said. Sometimes riders can be on the bus for up to 45 minutes, she said, for a trip that would normally take 10 minutes without stopping to pick up or drop off students. Galdston also cited safety as another reason, and said that there have been more incidents on the bus recently. In October, several students were injured when a school bus collided with a passenger vehicle on Belmont Street.
Students living 1.5 miles or more from Hosmer will be guaranteed a seat, and will be able to ride free, Galdston said. The rest of the seats will be filled by students living between 0.75 and 1.5 miles from the school. Students wanting a seat can try to get a seat by registering by June 12.
Registration begins May 12, and information will go out to parents through the SMORE email notifications on Friday, Galdston said. Families will be notified if they got a spot on the bus by June 30, and the first payment will be due in mid-July.
Galdston suggested the School Committee take a look at the policy for busing students to Hosmer. School Committee Chair Kendra Foley said that while Watertown offers free and guaranteed busing for any student living 1.5 miles or more from Hosmer, the State law only requires that for elementary school students living 2 miles or more away from school.