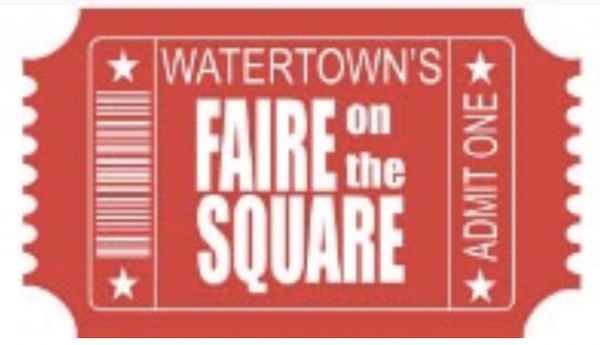 The 2023 Faire on the Square will be held on Saturday, Sept. 23, 2023 from 11 a.m. to 4 p.m. at Saltonstall Park. Exhibitors can sign up now.
Exhibitor Booth Fees and Application
Exhibitor Booth Fees & Information
Exhibitor Booth Fees
Watertown Zip Code
Non-profit Organizations $50
Businesses $100
Non-Watertown Zip Codes
Non-profit Organizations $75
Businesses $150
What's Included When You Rent Your Booth!
A 10'x10′ surface space on the lawn.
One 8′ banquet table with two chairs.
Link listing on the Faire Information page.
Exhibitor Guidelines
You may bring and install your own pop-up tent. Please be mindful not to exceed your space.
If you are planning on selling or offering a sample tasting, please note you will need to apply for a one day food permit from the Watertown Health Department. Additional fees will apply. Please contact Abbey Myers amyers@watertown-ma.gov – 617.972.6446
Your booth will be placed at random on the lawn. Specific placement is not available.
You may not solicit outside of your booth.
Sale of any type of toy gun weapons is prohibited.
Click here for the Faire on the Square Application
Deadline: Monday, August 14, 2023 at 5 p.m.
Feel free to reach out!  Email us info@faireonthesquare.com – call us 617-926-7755 (Commander's Mansion Office)
See an example of the application oat the bottom of the the application page.