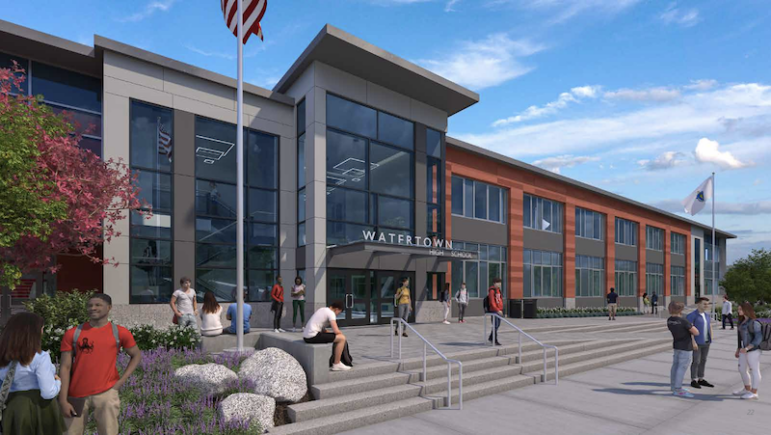 The "A Team" will be back together to take on construction of Watertown High School after the School Building Committee voted to award the general contractor contract to Brait Builders this week.
After months of climbing construction costs for the high school, the School Building Committee got some good news on Wednesday when Brait's bid came in just $80,000 over the estimate, for a final bid of $147.96 million.
Brait served as the general contractor for two of the three Watertown elementary school projects — Cunniff and Hosmer. Those schools, like WHS, were designed by Ai3 Architects.
City Council President Mark Sideris, who chairs the School Building Committee, spoke to the project managers from Hill International about their experiences with Brait.
"Vivian (Varbedian of Hill International) did call me to say that they would be a good choice to move forward with," Sideris said.
Christy Murphy from Vertex (formerly Compass) said that they have worked with Brait on other projects.
"We also have an excellent relationship with Brait Building. We have finished some great schools with Brait, and we are currently working with them in other communities," Murphy said. "We also are excited to work on them. We know they are aggressive, we know they know how to build this building, we know they work well with Ai3, we know they work well with us. We are going to create an environment for a great team."
School Building Committee member Leo Paterson said that he has heard that some projects 0n which Brait has been general contractor have not gone as well as the ones in Watertown.
"I just want to make sure that with this award, yes, we are very happy to be awarding this to Brait, but Brait should also be looking at this horizon and saying, this is a really nice project for them, and hopefully, they will bring their A Team again."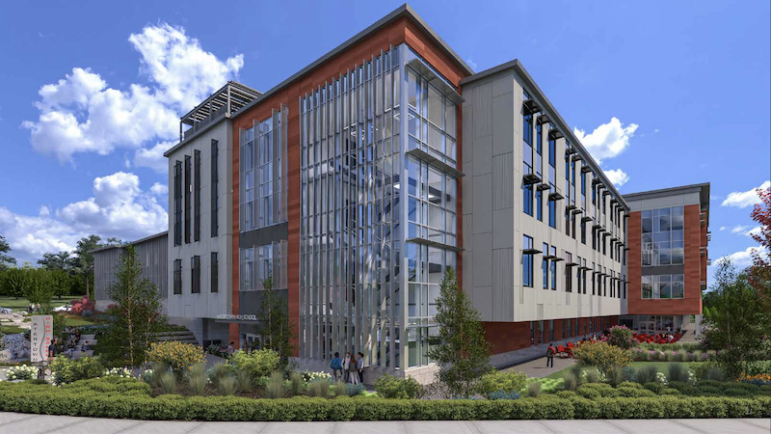 Council President Vice President Vincent Piccirilli has worked in the construction industry for 40 years, and he said he is confident that Brait will be a good fit in the team that Watertown has assembled.
"We worked amazingly well together, we stay on top of stuff, and we drive down into the details to make sure that problems are solved," Piccirilli said. "I think the success of what we did at the elementary schools and what I know we will do at the high school is because of the teamwork of all of us working together: it benefits the contractor, benefits us as owner, it benefits the project manager. If you look at other projects and other school building committees, and other owner project managers, some things work great sometimes they don't. I think we have a good track record because we have people who really know their stuff."
Project Budget
The cost of the high school has risen from $198 million when the Council approved funding in June 2021, to the most recent projection of $220 million. The cost increased mostly due to the rise in the cost of construction.
Brait's bid of $147.96 million includes $4.46 million for the photovoltaic (PV) solar panels to make the school net zero energy (producing as much energy as will be used by the school). The estimated construction cost without the PV panels was $138 million when the MSBA approved the project funding, and grew to $144 million when 90 percent construction documents were approved in December 2022.
The current proposal includes one area that must be rebid, HVAC, so the project team used the 90 percent figure for that in the estimate, said Murphy.
"When we filed sub bids HVAC came in $5 million over budget and we only had received one bid," Murphy said.
The project team spoke with the Attorney General's office to get approval to rebid the HVAC subcontract. That contract will go out to bid the week of May 22, and it will take at least four weeks.
"We know we need to give them enough time," Murphy said. "The feedback we got was that bidders are really stressed. We will give them four weeks. If we have to give them more time we may miss that date."
Schedule
The current schedule calls for the WHS project to start on Sept. 11, 2023, and be substantially completed by March 1, 2026. That would allow the school to move in over spring break in April 2026, Murphy said.
Meanwhile, the school will operate in the modular campus at Moxley Field (next to Watertown Middle School). All the modulars have been delivered and set in place. Now the interior is being constructed, including electric, plumbing, fire sprinklers and HVAC systems.
The goal is to be ready to open school on Sept. 1, however a utility pole (or lack thereof) may be standing in the way of meeting that goal. The utility pole must be set by Verizon before Eversource can run wiring to power the modular campus, said Chase Terrio from Vertex.
"We are quickly approaching the critical stage," Terrio said. "Overall we have been analyzing the schedule, with (modular contractor) J&J. We feel we need permanent power available roughly by July 15 in order to support systems and be prepared for inspections and occupancy."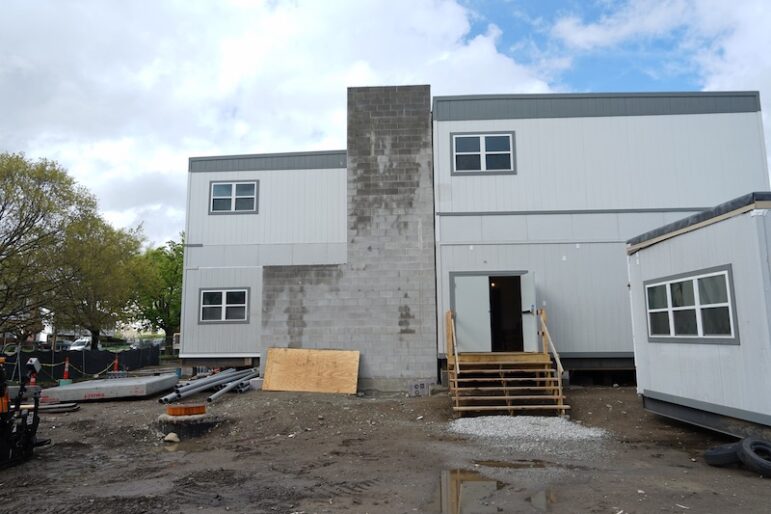 The application to put in the pole has been submitted, Murphy said, but there appears to have been problems with it. Verizon needed to get some information from Eversource before approving the project.
"We got an email a couple weeks later from Verizon saying they are closing the ticket because they didn't get the things they need from Eversource," Murphy said. "We have been on full court press to get info from Verizon to get that form. It's just unexplainable. It seems like there are things that regularly happen that did not happen."
The Committee got a piece of good news with the Moxley campus, too. After a recent tour of the modular school, people commented that it was too bad that there was not a lobby or area for students to gather and hang out.
"The owner of J&J said he would like to offer to put a canopy of substantial size at the entrance at no cost to Watertown," Murphy said. "It will be a benefit to them as they reuse the modulars in the future. It will help solve a small aspect of this."