For the second year in a row, Watertown's Memorial Day Parade will take an alternate route.
Most years, the parade goes down Mt. Auburn Street from Coolidge Square to Waterotwn Square, and then heads down Main Street to City Hall. Construction on the route means that the parade has to be moved, said Watertown Veterans Agent Patrick George.
"Unfortunately, due to current road conditions along Mount Auburn St, we must make a change to the parade route. We will use last year's route: going from Watertown City Hall (149 Main Street) to Victory Field on Orchard Street," George said.
The route heads west on Main Street, north on Waverley Avenue and then east on Orchard Street.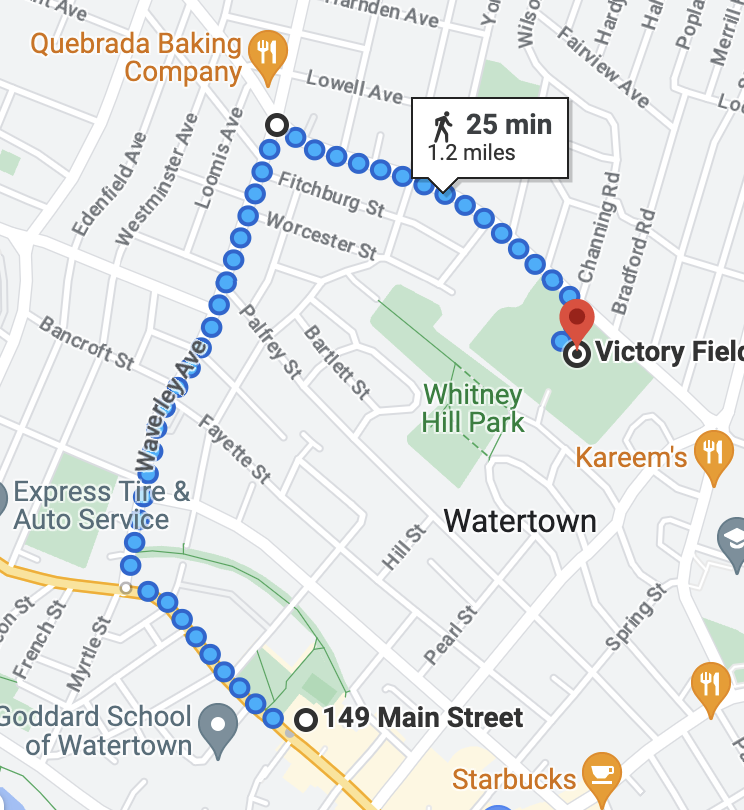 The parade will kick off at its usual time of 12 p.m., with the Watertown Police Department leading the way. For those participating in the parade, staging will take place in the Watertown Free Public Library lot, next to City Hall. George noted that there are some elevated areas along the roadway on Waverley Avenue.
Following the parade, a ceremony will be held at Victory Field.
The 2023 Watertown Memorial Day Parade route can be see by clicking here.