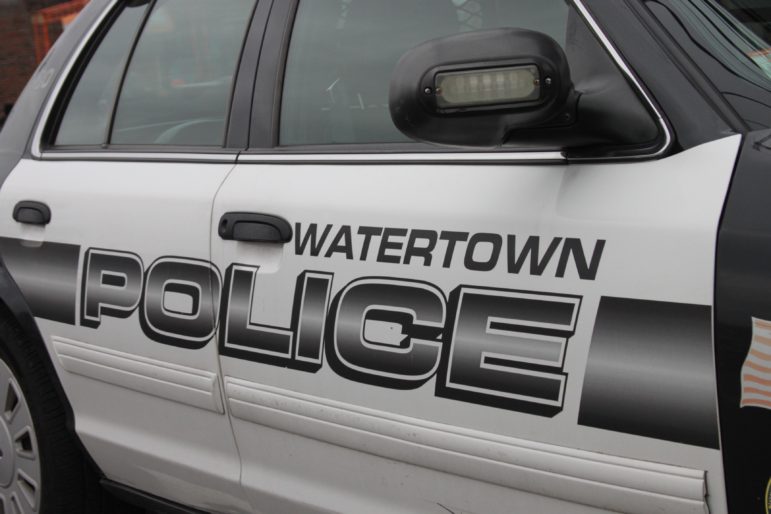 The following information was provided by the Watertown Police Department.
Arrests
May 12 11:51  a.m.: Police were called after two men were seen taking items from the toy and electronics sections at Target. The men had left before officers arrived, but one was located at the Residence Inn by Marriott, and the other at Dunkin' on Arsenal Street. The first man, identified as Joshua Walsh, 35, of Middlborough, took headphones, a toy squirt gun and a backpack. Police found he had a warrant from Waltham District Court for shoplifting. Walsh was arrested on the warrant and for shoplifting over $250. The second man was caught with $860.88 in items including sporting goods, toys and electronics. He originally gave police a false name. Officers returned to Target to investigate and found the man had been involved in prior incidents at the store. They identified him as Alec St. Laurent, 31, of Boston. He had seven outstanding warrants for drug offenses and theft charges. St. Laurent was summoned to Waltham District on charges of shoplifting and providing a false name, as well as the warrants.
Incidents
May 9, 1:49 p.m.: The resident of an apartment on Pleasant Street came home from a trip and found that items had been thrown all over the floor, items had been broken, and a $12,000 gold and diamond necklace was gone. Police are investigating.
May 9, 2:03 p.m.: A vehicle parked at Cambridge Savings Bank was vandalized. The owner parked it in the rear parking lot and then noticed there were scratch marks on the hood making a lower case M.
May 10, 3:18 p.m.: A resident received a notification from his bank that someone had opened a credit card in his name. The person used his Social Security Number and address. The resident is not sure how anyone got his information. The bank closed the account and he was not missing any money.
May 10, 6:03 p.m.: A driver got off the Mass Bike at Newton Corner and drove down Galen Street toward Watertown Square. When changing lane, he pulled in front of a black Mercedes SUV. The driver of the SUV began honking and yelling at him. As they got closer to the square the man changed lanes and came to a stop near the Mercedes. That driver continued to yell at him. The man turned toward Waltham and noticed the Mercedes near him. The driver of the Mercedes cut in front of the driver and then stopped in the middle of traffic. The SUV driver got out, opened the door of the first driver, pointed to the parking lot nearby and said to meet him over there to fight. The SUV driver then said, "Ya, I'm here to hurt you." The driver closed the door, drove away, and called 911. Police believe they have identified the driver of the Mercedes and are trying to track him down.
May 10, 8:21 p.m.: Police went to Target after a report of two suspects who were seen taking $876 in merchandise. The men went through the self-checkout but did not scan every item. Security saw them skip scanning some of they higher priced items. A 25-year-old man from Peabody and a 24-year-old man from Peabody were both summoned to Waltham District Court on charges of shoplifting over $250.
May 12, 5:12 p.m.: Best Buy security spotted a man take a Ring spotlight camera valued at $170, place it in a blue backpack, and leave the store. The suspect is described as a thin, white male, age 20-30, with short dark hair, wearing a black T-shirt, black shorts and black sneakers.